Rich in functions, dependable, ultramodern
Here's how to find the right shower thermostat
Fluctuations in water temperature can be unpleasant. Particularly if they come as a surprise. This is where a shower thermostat by hansgrohe provides a reliable remedy. It upgrades your bathroom not only technically but also in terms of quality and appearance as well. hansgrohe shower thermostats range from the simple shower thermostat to the state-of-the-art control center with Select buttons and shelf of safety glass. Find out about all the benefits of a hansgrohe thermostat.
Exposed or concealed thermostat? You should know this difference
Exposed installation: With a few flicks of the wrist, a hansgrohe exposed-installation faucet can be installed to existing hot- and cold-water connections. With many variants, you will benefit from an integrated shelf. For instance: the ShowerTablet Select 300. With its glass shelf, this multifunctional design thermostat offers plenty of space for shower utensils. The intuitive Select button starts and stops the water flow to your hand shower at the touch of a button.
Concealed installation: With this space-saving variant, the technology is hidden behind the wall. This solution is particularly recommended for new construction or updates. Particularly if you are integrating an overhead shower. An example: The ShowerSelect shower thermostat literally fuses with the wall.
How many water sources do you want to control?
Do you want to fit your shower with a hand shower, an overhead shower – or both? Would you like one or multiple spray modes per shower? With hansgrohe, everything is possible. But you should answer these questions before choosing your shower system.
With just one water source, an exposed-installation thermostat is sufficient. But hansgrohe also offers an array of variants for concealed installation. In the case of two consumers, you still have the choice and can choose, for instance, the exposed-installation ShowerTablet or ShowerTablet Select variants. If there are more than two water sources, a concealed-installation shower thermostat will get you to your goal. ShowerSelect or Ecostat models, for instance. They control from two to four water sources. You can centrally control up to five consumers using our exceptional talent, the RainSelect shower control.
HGHBWMediaGalleryImageElementComponentModel (8802036548668@3)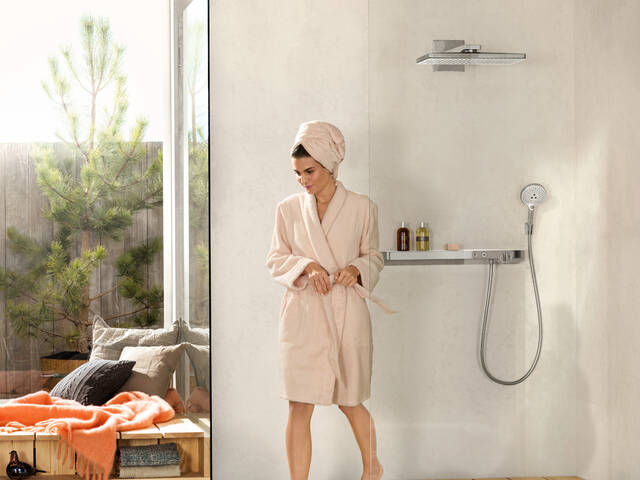 HGHBWMediaGalleryImageElementComponentModel (8802036778044@3)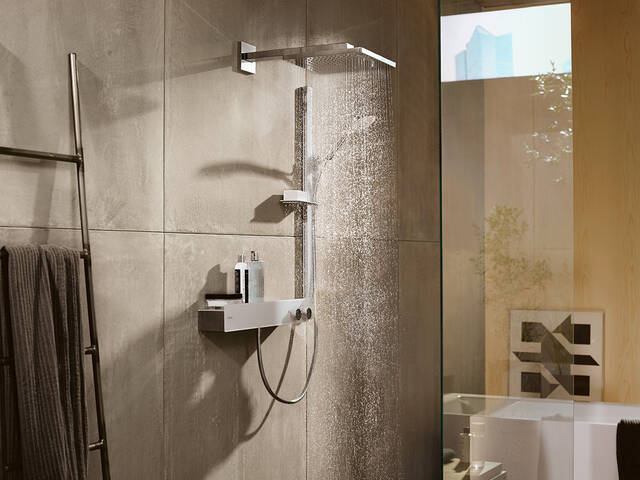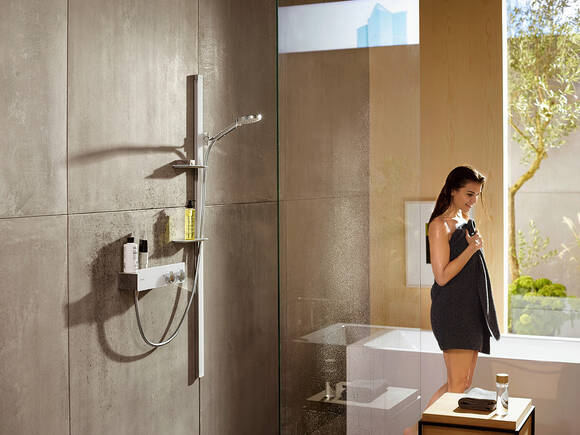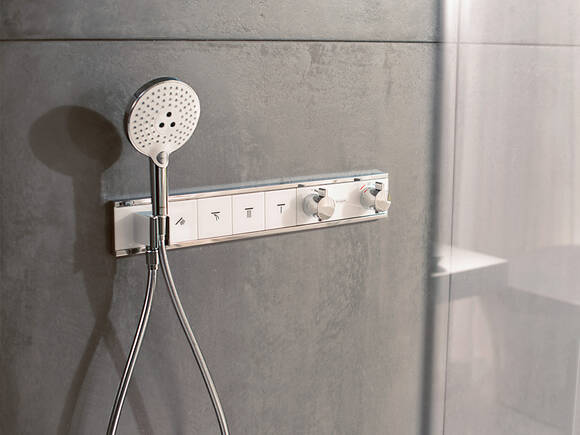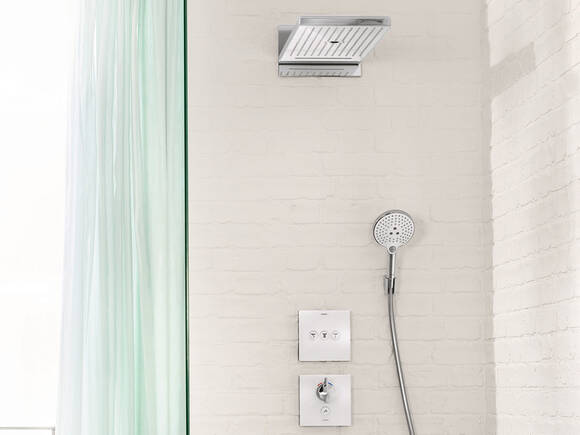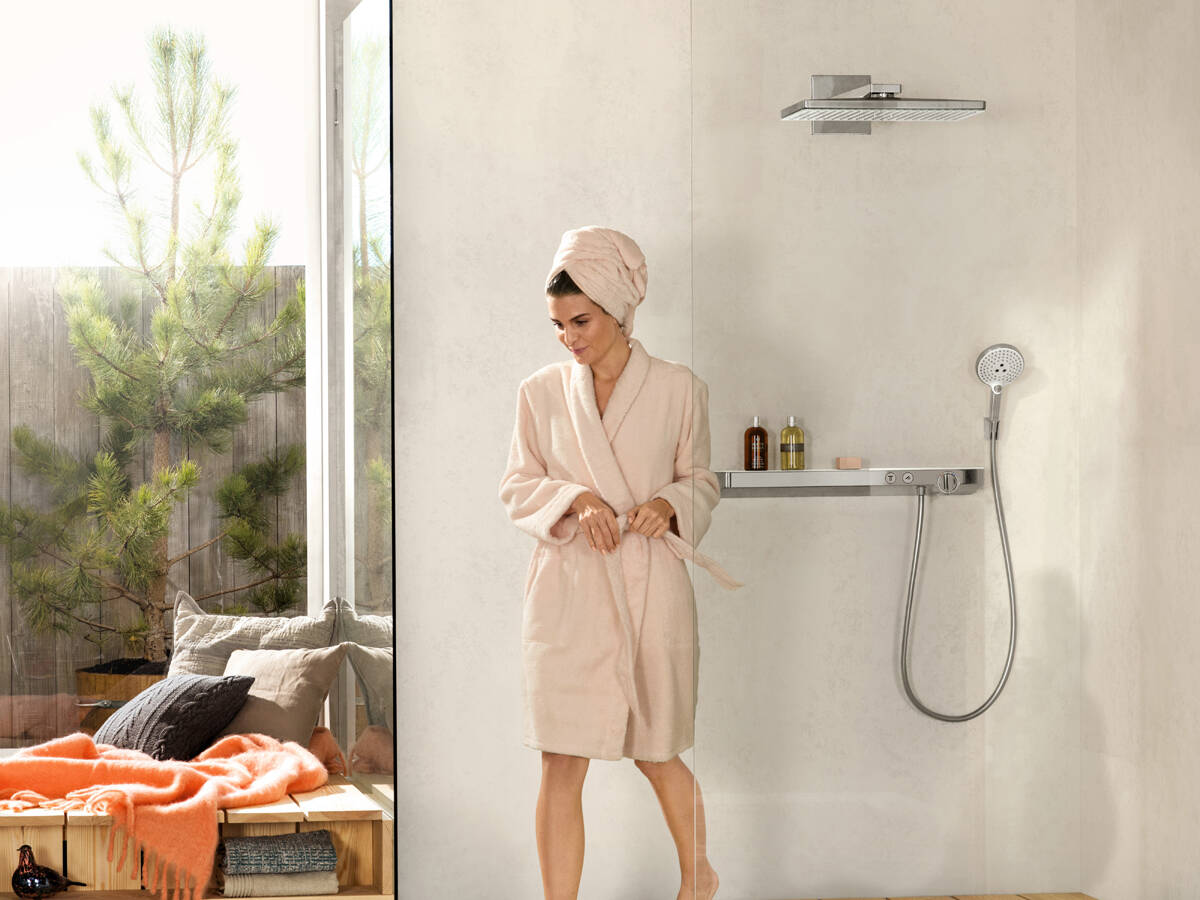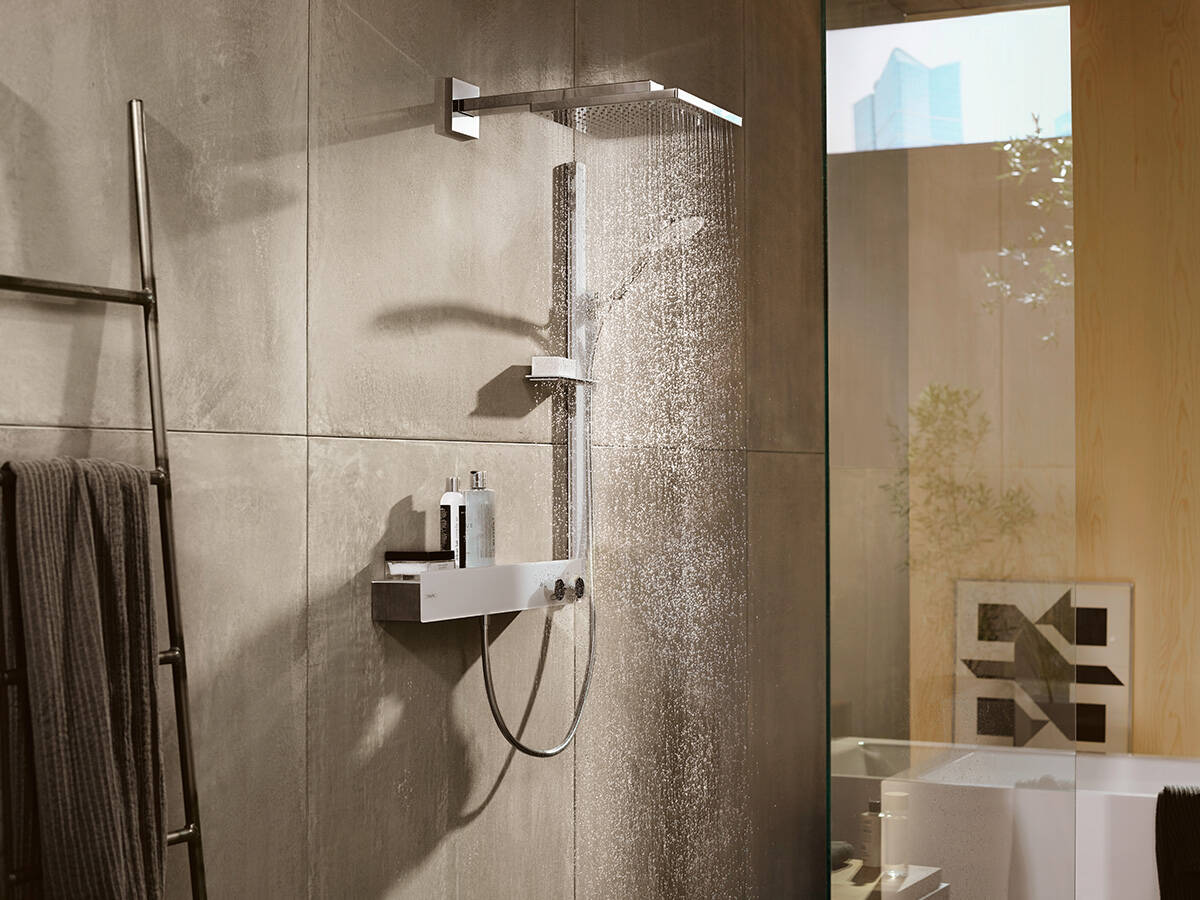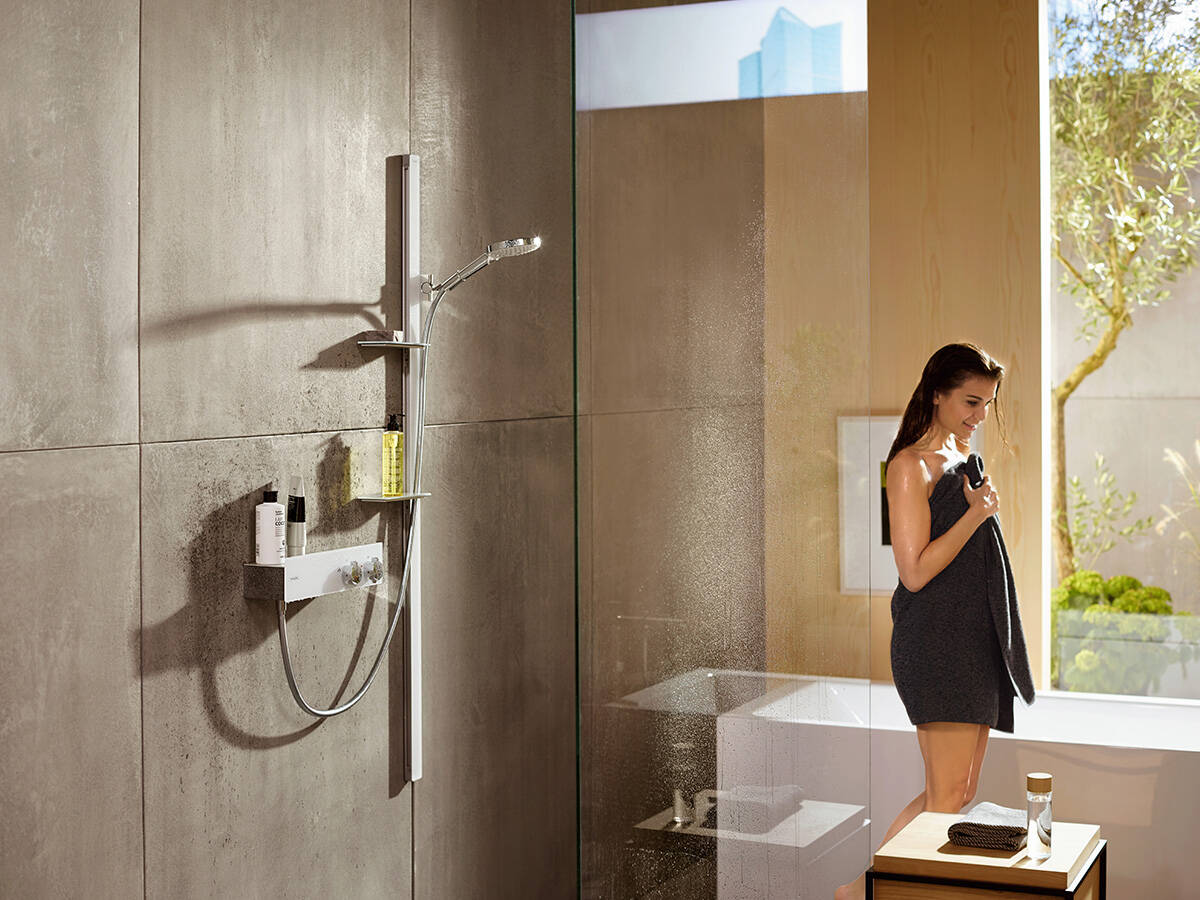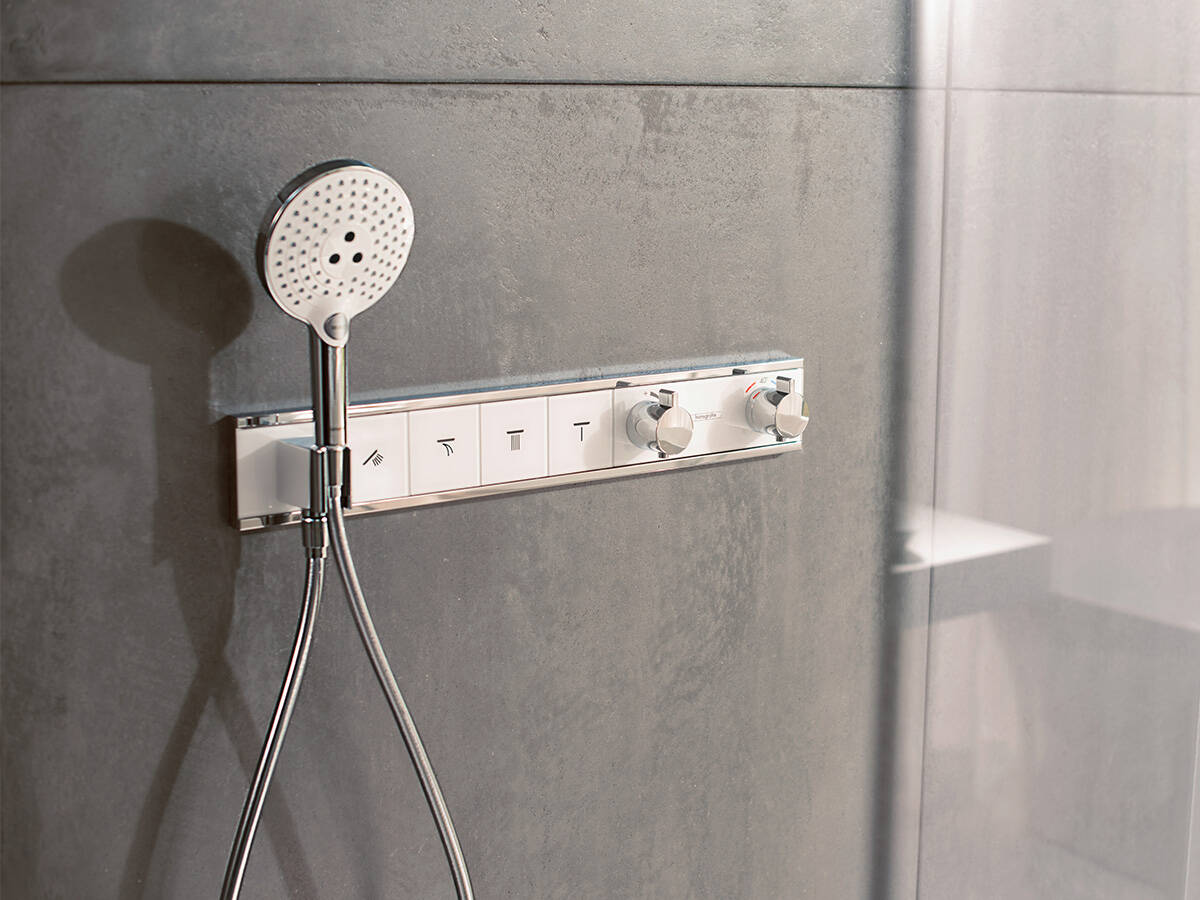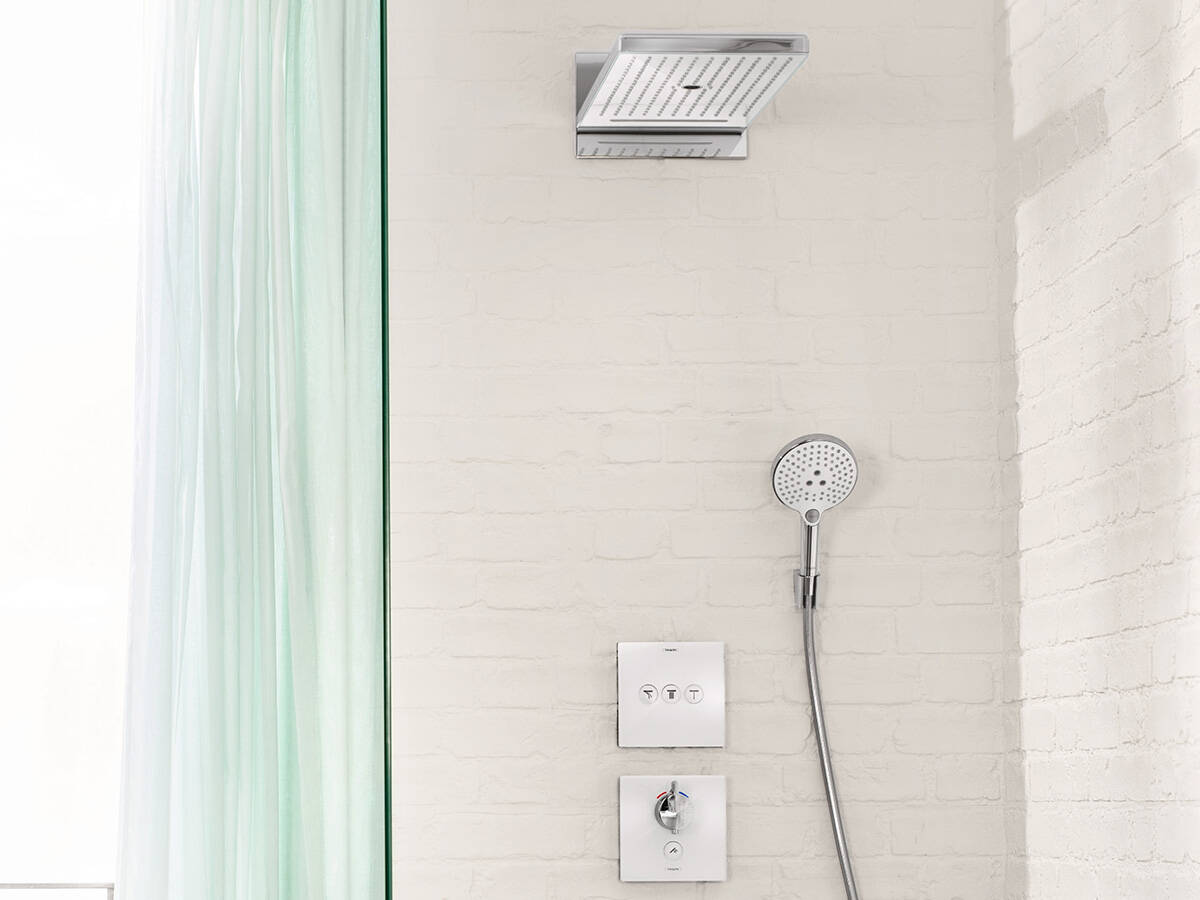 Authorised dealers
Locate showrooms of authorized dealers near you
hansgrohe Loading Dealer Options
An error has occurred. Please refresh the page.
Your search covers: USA and Canada