New hansgrohe products at the sink unit
Dishwashing redefined – with the hansgrohe Metris Select range
Experience revolutionary convenience of operation at the sink: The Select 1-spray variant of the Metris range provides convenience in the kitchen. Separate controls at the edge of the sink simplify work while the faucet remains in its usual place. Joy at the touch of a button is available with Select, and the minimalist design fits stylishly into any setting.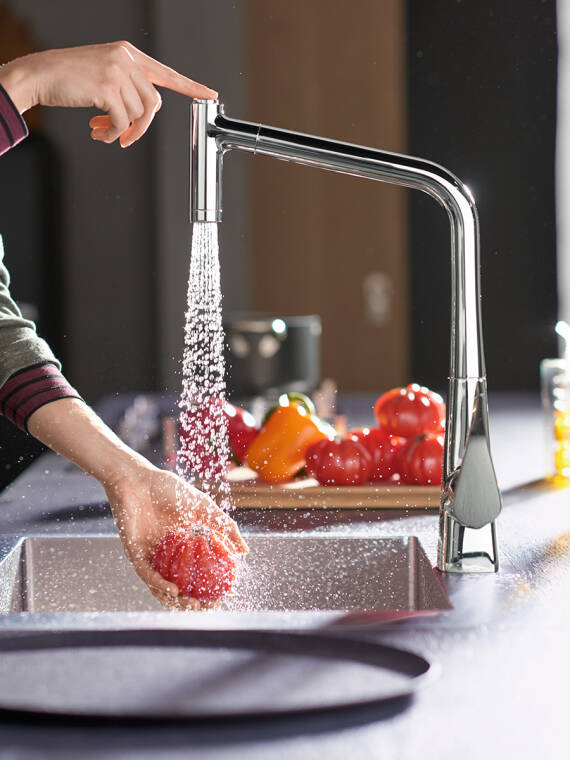 Operating comfort: Metris Select 1-spray variant
These faucets will mix up your kitchen work: Conveniently control water from the front edge of the sink and enjoy unprecedented flexibility. The separate operating controls of the Metris Select kitchen faucet considerably simplify workflows at the sink: Turning water on and off is more convenient than ever before. The minimalist design will convince you, as will the enormous radius of action with a swivel range of 110° / 150°. Choose your favorite from among two operating variations:
A touch of the button is all it takes: Water on!
Start and stop the water flow easily with the Metris with Select button in reach. While you clean vegetables or fill pots, turn the water on or off in no time by pressing the button. You can even operate the control with your elbows or the back of a hand, if your hands happen to be dirty. The faucet body also has intelligent functions of its own. Easily change from normal spray to shower spray using the Select button on the faucet spout.
Learn more about our new Metris Select kitchen faucets. This is a comfort you won't want to be without.
HGHBWMediaGalleryImageElementComponentModel (8802051327036@3)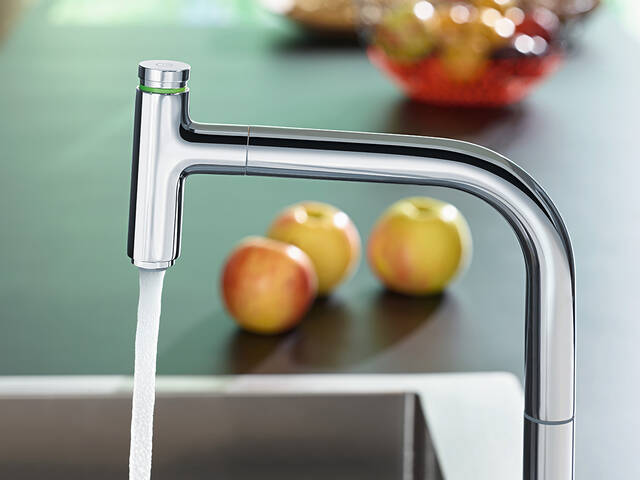 HGHBWMediaGalleryImageElementComponentModel (8802021278780@3)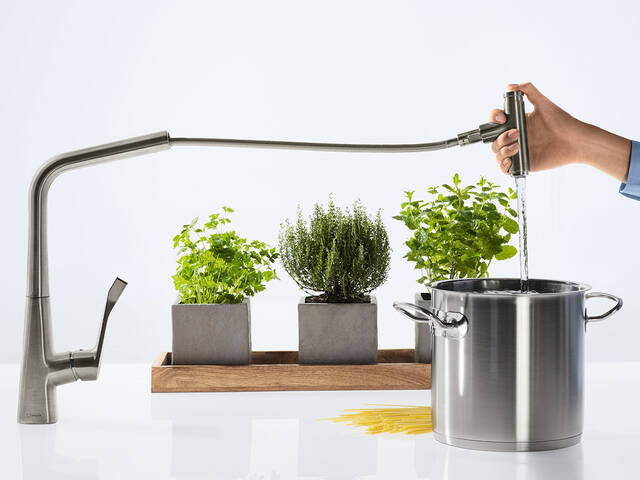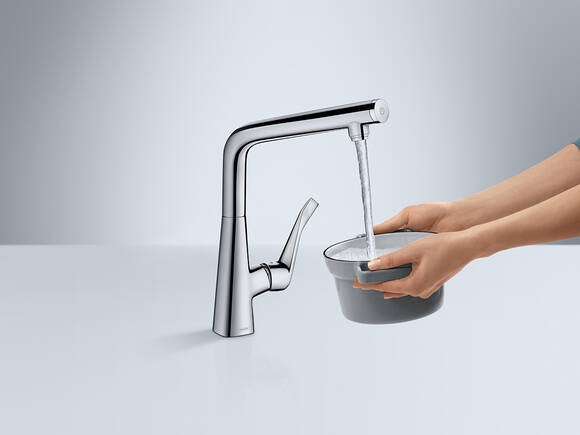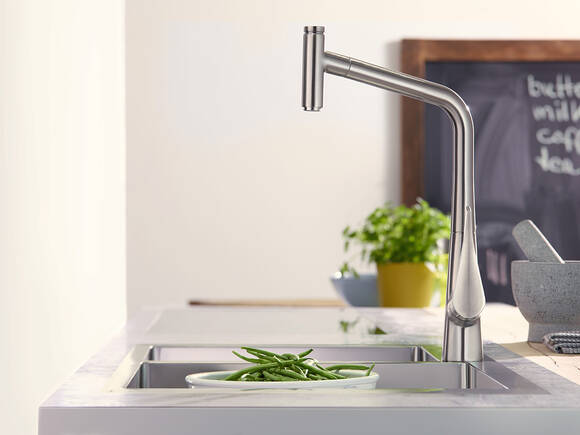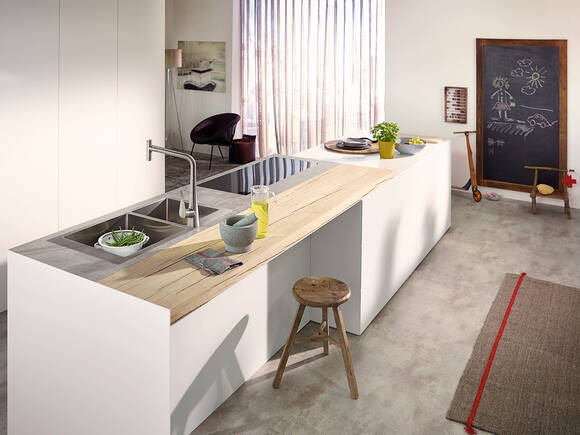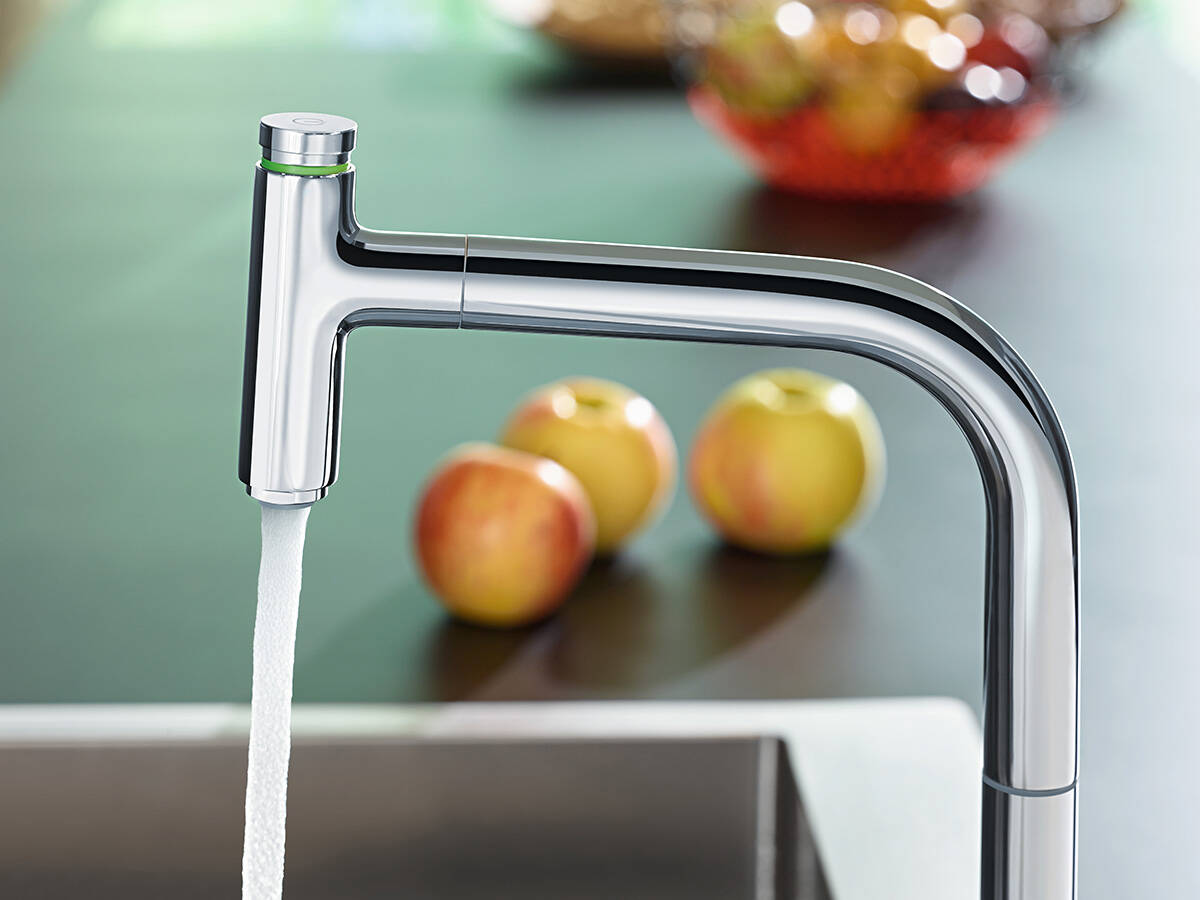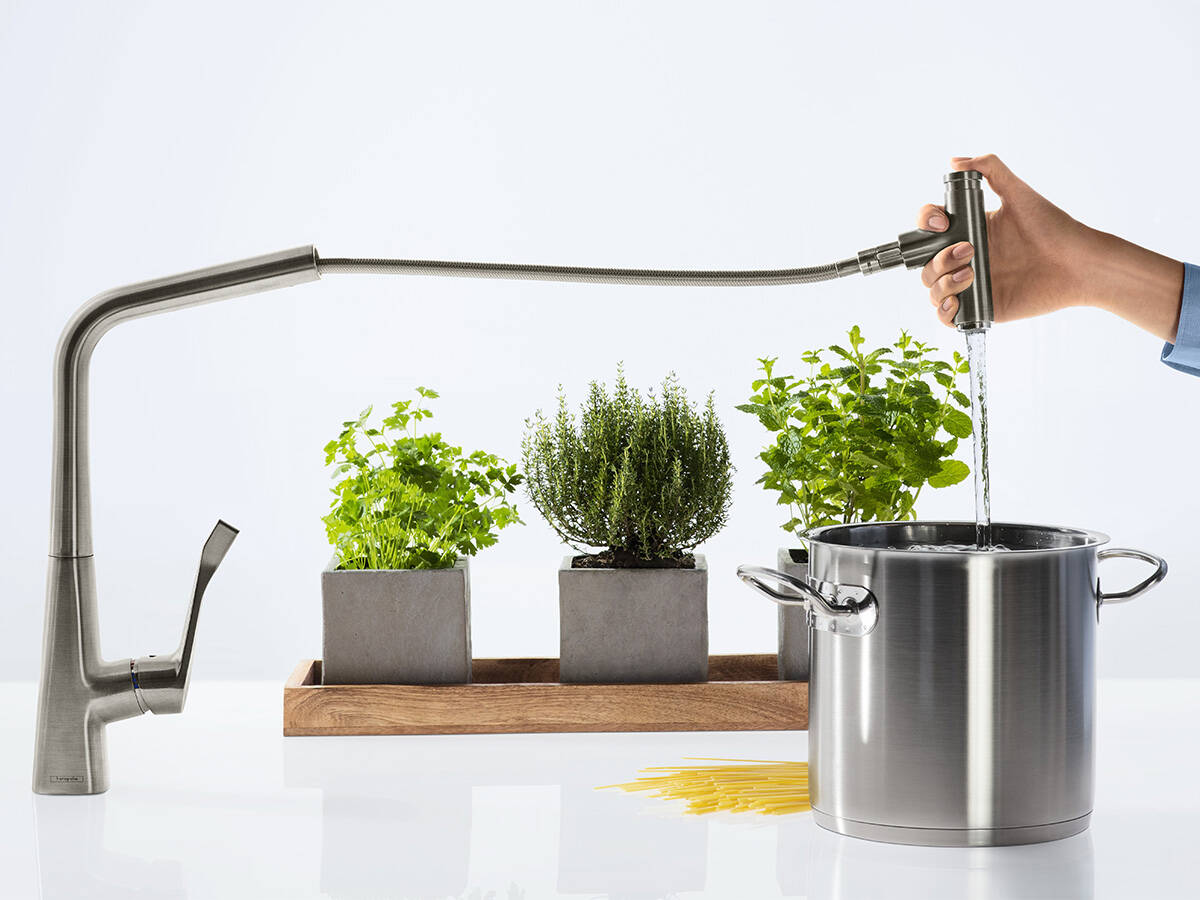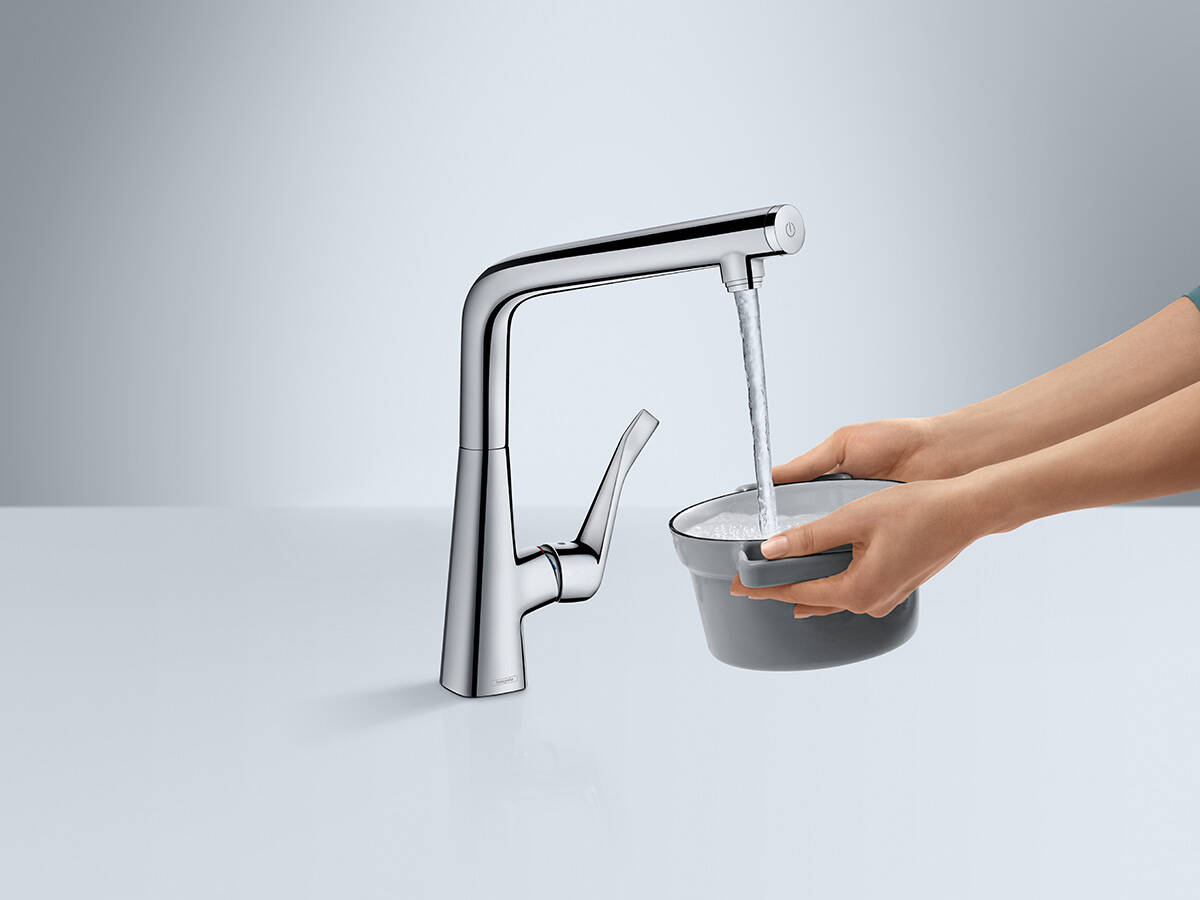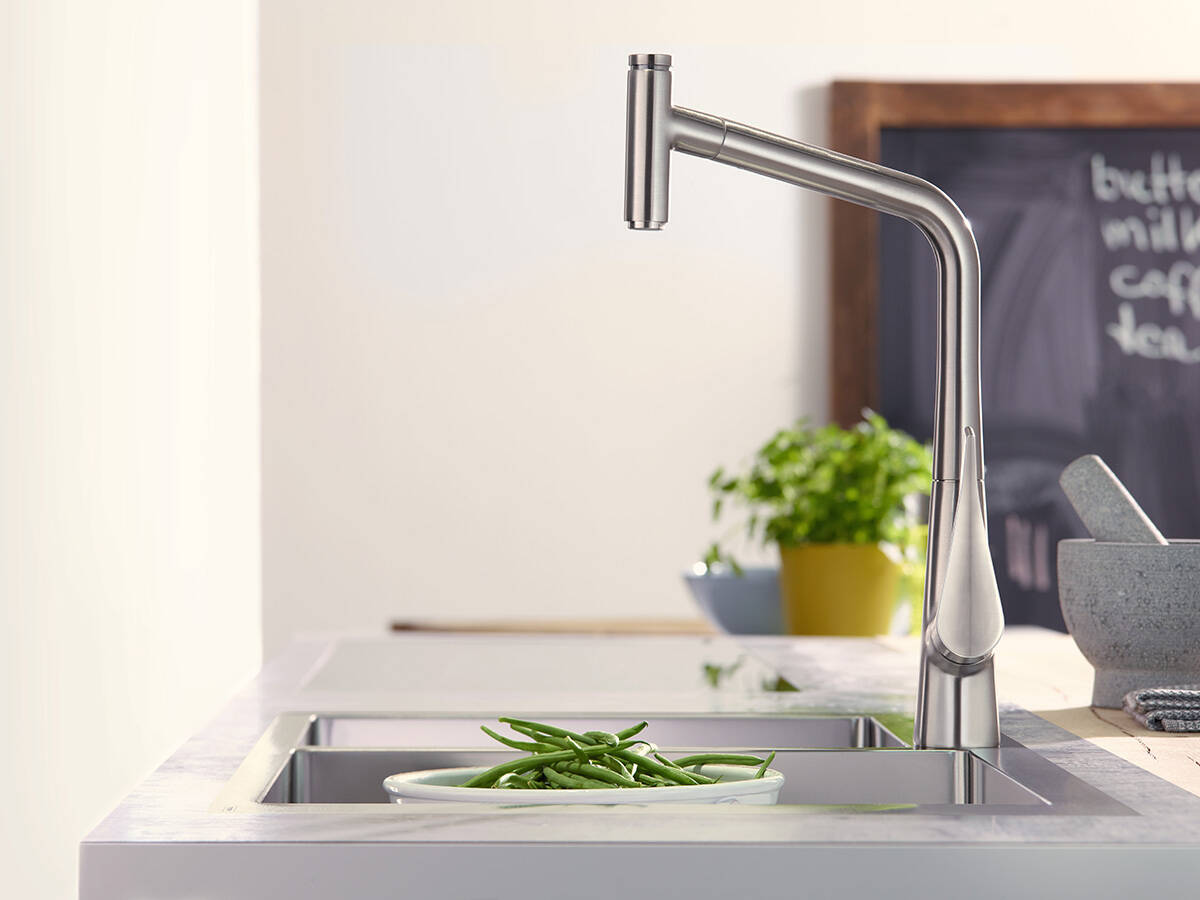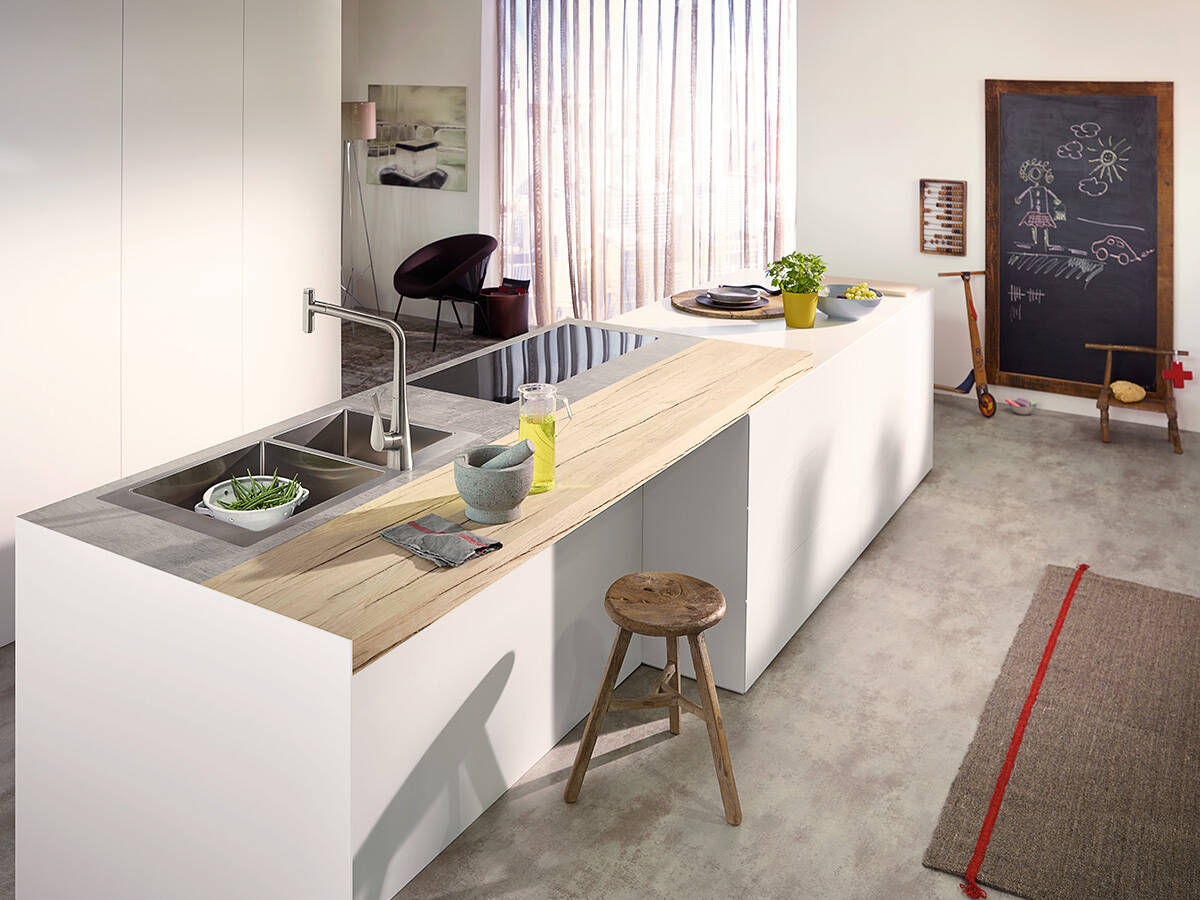 hansgrohe Loading Dealer Options
An error has occurred. Please refresh the page.
Your search covers: USA and Canada
Where to Buy: Online Resellers
Authorized Online Resellers
You can purchase hansgrohe products through the following authorized Online Resellers:
Authorized Online Resellers
You can purchase hansgrohe products through the following Authorized Online Resellers: