Strictly tested, independently certified
hansgrohe brand quality in faucets and showers
What does premium or brand quality actually mean? By this, we mean: the highest quality in form and function. So you can be happy and satisfied with hansgrohe products for years to come. For us, strict guidelines and tests in development and production are a matter of course. Many independent testing institutions also certify the high quality of our products. You can depend on hansgrohe.
Hansgrohe delivers brand quality. since 1901
When they think of "quality," the first tendency is to think of high-quality products. You'll get them from us, no question. We deliver only outstanding, drinking-water-safe materials that have been verified in longitudinal testing. At the Hansgrohe Group, "high-quality workmanship" means much more than this. Here, quality rests on four supporting pillars: Product quality, design quality, production quality and service quality.
We set the bar high. Our customers all over the world appreciate this fact, as do our craftsmen partners and partners in the project business. There are good reasons why the faucet and shower manufacturer from the Black Forest is one of the world's leading sanitation companies. And a leading designer in the industry.
The four-dimensional concept of quality at Hansgrohe
Product quality. Rely on safe and robust products that have been developed for a long lifetime of service. Hansgrohe quality also means: user friendliness, intelligent functionality, easy installation and technologies with real added value for you.
Design quality. Excellent design outlasts fast-moving trends. This means: You will still love and enjoy using our timeless bathroom products years from now. At Hansgrohe, design quality always means: inner and outer beauty. This is documented by numerous awards and design prizes

.

Production quality. In production, Hansgrohe relies on selected materials, the latest technologies and high-precision work. In addition to environmental protection, the efficient use of resources and good working conditions for the staff. Sustainable, high-quality products of this kind can be purchased with a clear conscience.
Service quality. We are always there for you. Meet us at trade fairs and events, or come and experience faucets and showers live in the Hansgrohe Aquademies. You also benefit from the outstanding training of our specialist partners in the trade and retail industries.
Where sanitary products are concerned, what matters are safety, hygiene and top-flight functionality. With this in mind, Hansgrohe commissions independent testing and certification entities, such as TÜV or DVGW, if, for example the question involves scalding or drinking water protection, saving water and energy, safe operation or electronics. This is how the brand manufacturer underscores its high standard of quality and consumer and environmental protection.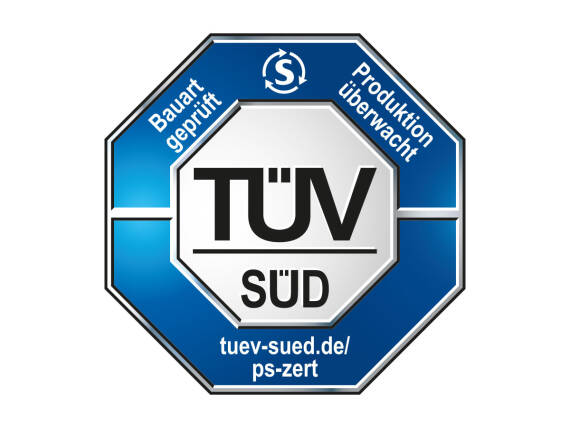 Certified by TÜV SÜD: "Safety tested, production monitored"
The TÜV-SÜD certification mark, "Safety tested, production monitored" is affixed to household appliances, consumer electronics, sports and leisure products, tools and furniture. With this approval, TÜV SÜD confirms that the manufacturer's products are in compliance with national and international standards. Production facilities are tested as well.
hansgrohe branded products and ranges approved as good and safe by TÜV Süd include, for example:
Raindance Rainmaker overhead shower, including with lighting
Unica Comfort shower sets with grab bar and foot support
Built-in sinks made of stainless steel in all sizes and designs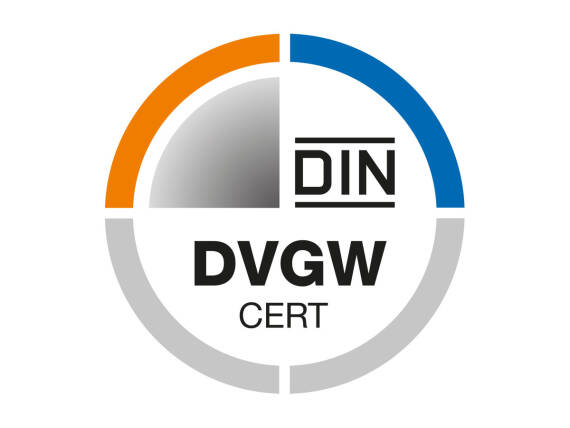 Certified by the German Gas and Water Association (DVGW)
In its work, the DVGW focuses particularly on issues of safety, hygiene, environmental and consumer protection. With its certification marks, it helps ensure safe gas and water supply pursuant to international standards and supports the industry matters of technical and scientific interest.
hansgrohe branded products certified with the DVGW certification mark include, for instance:
Faucets and thermostats for exposed installation on bath tub and shower
Faucets and thermostats for concealed installation on bath tub and shower
Basic sets for concealed installation
Lavatory faucets and bidet faucets with drain kits
Lavatory faucets with connection hoses
Hand showers
Shower hoses
Authorised dealers
Locate showrooms of authorized dealers near you
hansgrohe Loading Dealer Options
An error has occurred. Please refresh the page.
Your search covers: USA and Canada