More volume, more enjoyment
Re-experience water with AirPower: long showers – completely carefree
Enjoy water even more and reduce consumption – hansgrohe AirPower makes it possible. AirPower technology enriches water with air, so every drop feels fuller, richer and lighter. The result: more enjoyment and efficiency whenever you come in contact with water in the bathroom. With the power of air, you can use water more sparingly.
hansgrohe AirPower: Experience more with less water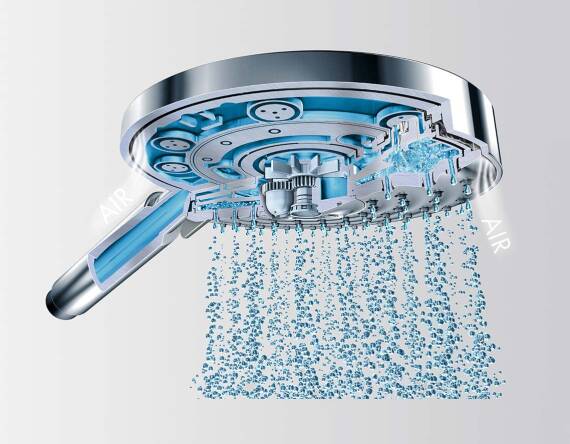 Because air is plentiful, but precious water is not, the innovators at hansgrohe have developed something ground-breaking in their own spray laboratory: AirPower. That means: having fun and saving water at the same time.
The principle is simple but brilliant: an ample supply of air is sucked in via the spray disc of your shower. The water is infused with this air. Freshly enriched with air the droplets are noticeably lighter and softer. This will not only enhance the enjoyment of showering; you can also lower your water consumption. Thanks to AirPower, you can enjoy water in its most beautiful form – completely carefree.
Unique shower enjoyment with AirPower
As every velvety drop softly pearls over your skin, a fantastic effect develops: the AirPower rain shower envelops your body and pampers you with a wonderful sense of well-being. Numerous hansgrohe products are equipped with this wonderful effect: Shower heads, hand showers, shower systems and lavatory faucets.
We at hansgrohe believe: Every drop counts. That's why we make an effort to help you save water and energy. With our bathroom products with forward-looking technologies, you have a comprehensive selection of AirPower showers. Would you like to get acquaint yourself with the spray modes that contain hansgrohe AirPower? Get the pearling enjoyment of AirPower with Rain Air.
Learn how AirPower works in hansgrohe showers: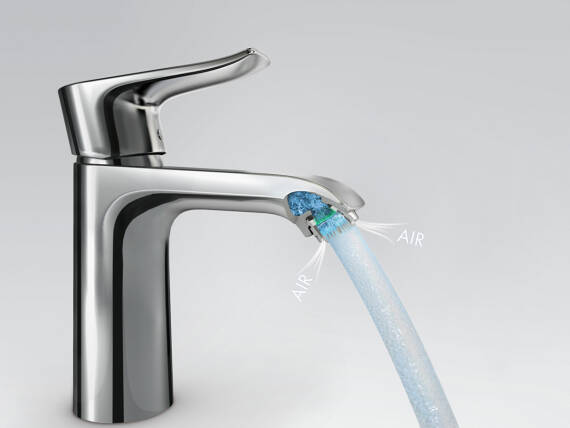 hansgrohe AirPower: makes water even better
Lots of lavatory faucets by hansgrohe are equipped with AirPower. You can see the added comfort and water efficiency by looking at the faucet spout. Silently and dependably, AirPower gives each drop of water noticeably more fullness while also reducing annoying splashes. Whether its hand washing, hair washing or the care of sensitive children's skin: The velvety soft drops are just plain good.
Here's how hansgrohe AirPower works on faucets:
Discover hansgrohe products with AirPower technology here:
Authorised dealers
Locate showrooms of authorized dealers near you
hansgrohe Loading Dealer Options
An error has occurred. Please refresh the page.
Your search covers: USA and Canada