Cleaning recommendation for faucets
Enjoy cleanliness: Here's the right way to descale and clean faucets
Water is clear, pure and fresh. We associate it with well-being and a renewal of energy. We treat ourselves to a pleasant bath or shower, wash our hands, food and much more. Every drop is precious, and anyone who knows hansgrohe's dedication to quality, understands our passion for the cleaning and care of our products.
How to clean and maintain a faucet: It's as simple as this
A faucet is in daily use. While it takes care of cleaning, it itself often becomes a "victim" of dirt and grime. Our hands leave behind greasy residues, along with dirt particles and more. Water also places the material under strain in the form of limescale deposits. The benefit to you: When you buy a faucet by hansgrohe, you are buying high quality. We want you to enjoy your product for as long as possible. Here, we show you the proper way to clean, descale and provide lasting care for your faucet. 
Just a wipe, and everything's pure again
Just note the following tips, and then cleaning and care of your faucet will no big deal.
Step 1: The finish on the hansgrohe faucet is best cleaned with a soft cotton cloth (slightly damp only if necessary). By gently wiping away, you will already remove most of the dirt without damaging the material. Please do not use sponges, brushes or microfiber cloths.
Step 2: Limescale residues are typically deposited in corners and at joints. For this, use a mild, citric acid-based cleanser. Please do not spray the concentrate directly onto the faucet but onto a cloth instead.
Step 3: The aerator is easy to remove for cleaning. If you place it in warm water with a little cleaning agent, the deposits will dissolve after about ten minutes of exposure. Lots of hansgrohe products are equipped with QuickClean technology. With this quick anti-limescale function, you can easily rub limescale off of the faucet.
Step 4: Thoroughly rinse the faucet with clear water.
Step 5: Repeat the first step again to remove any cleaning agent residues and give the surface a radiant finish.
Another tip: While you're at it, clean the sink and spout, too. Then you are ready for more water enjoyment.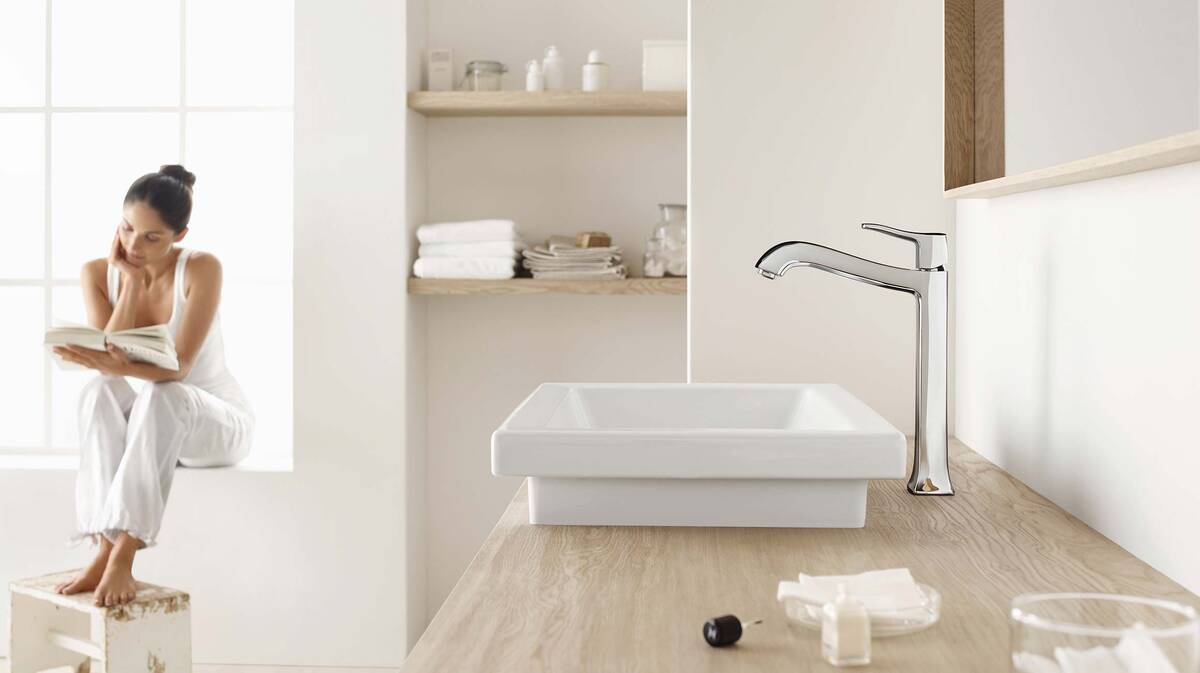 Choosing a cleaning agent 
We recommend that our customers use a gentle citric acid-based cleaning agent. This has a number of advantages. Conventional concentrates with lots of cleaning power often irritate hands and eyes; they can trigger allergies and irritate sensitive skin. The faucet reacts similarly. Its material is also attacked if the chemicals are too strong. The damage may go unnoticed at first, but microscopically small scratches or superficial burns are all it takes to cloud the high-gloss finish. In the long term, more dirt and limescale can accumulate in these spots. Gentle cleaning agents are also more environmentally friendly.
If you have hard water in your region, limescale deposits are likely. Keep residues from accumulating by briefly wiping the faucet after each rinsing or washing. This removes tap water before it has a chance to leave deposits behind.
Regular gentle care keeps your faucet shining
The hansgrohe quality lab has tested numerous cleansers and descalers. We have come to the conclusion that less is more here. Citric acid is our favorite active ingredient: effective, fragrant and gentle for to faucets and people alike. You can download our detailed cleaning recommendation directly in PDF format.
We advise against using cleansers based on vinegar, acetic acid, formic acid, sodium hydroxide alkalis and chlorine bleach alkalis, phosphoric acid or even hydrochloric acid. Some of these substances are highly corrosive. Frequent use will damage the metal, no matter how high-quality the finish.
HGHBWMediaGalleryImageElementComponentModel (8802025342012@2)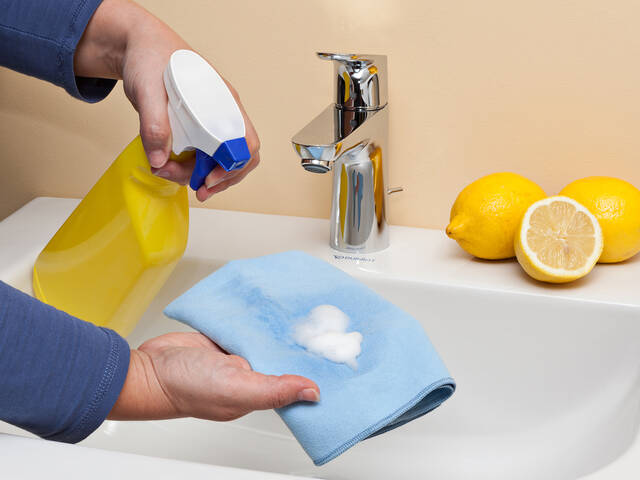 HGHBWMediaGalleryImageElementComponentModel (8802025374780@2)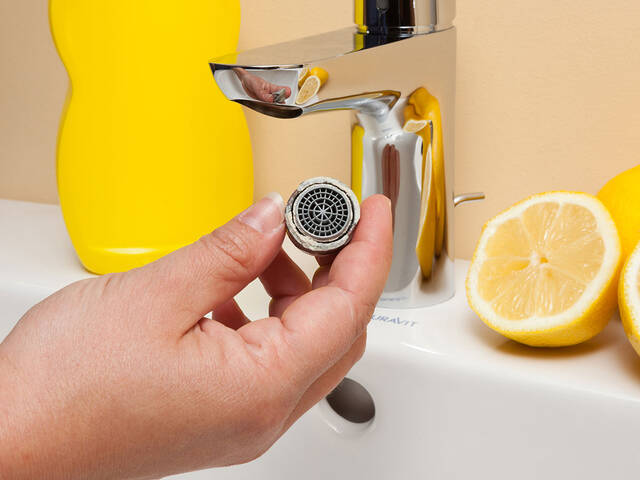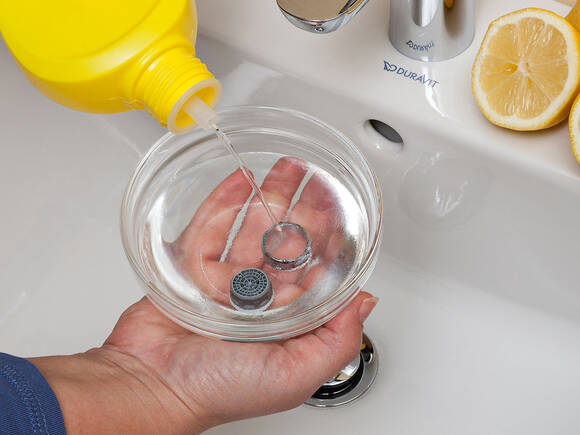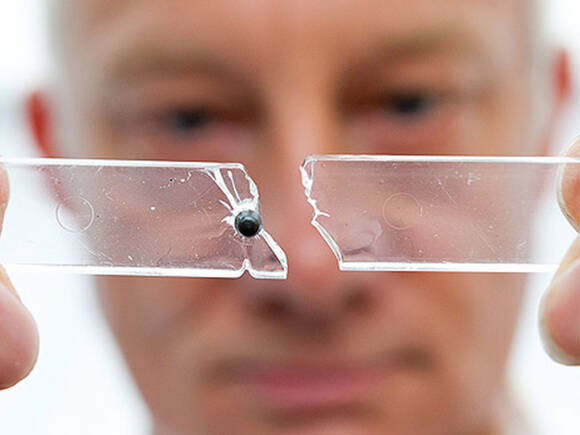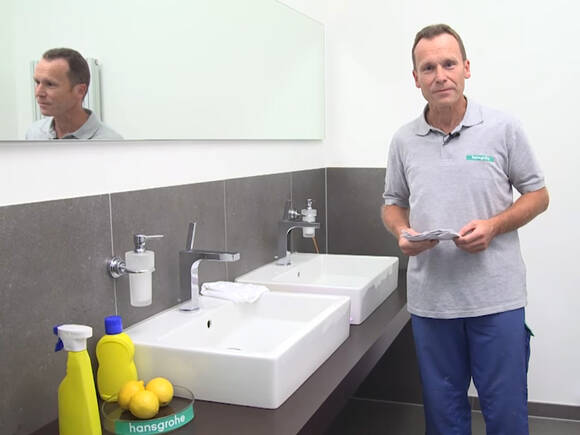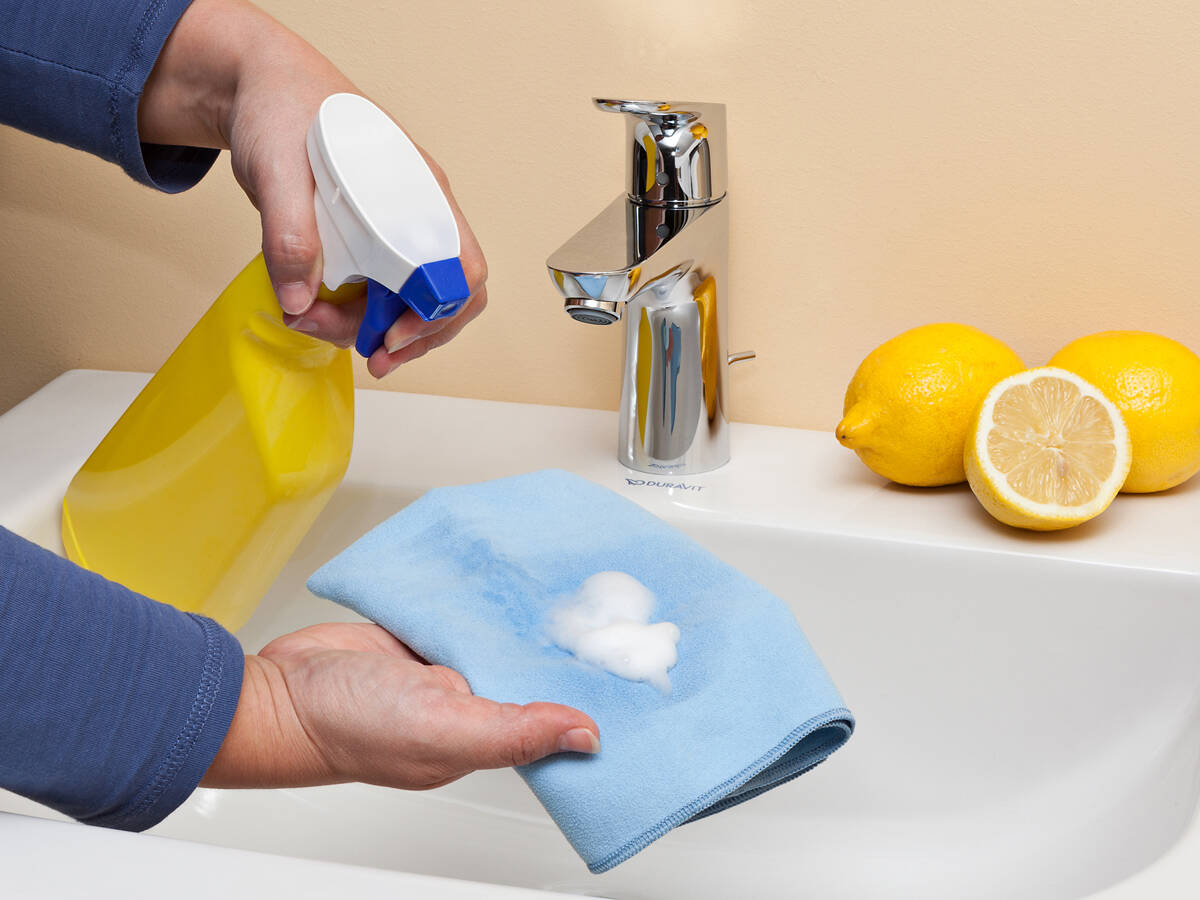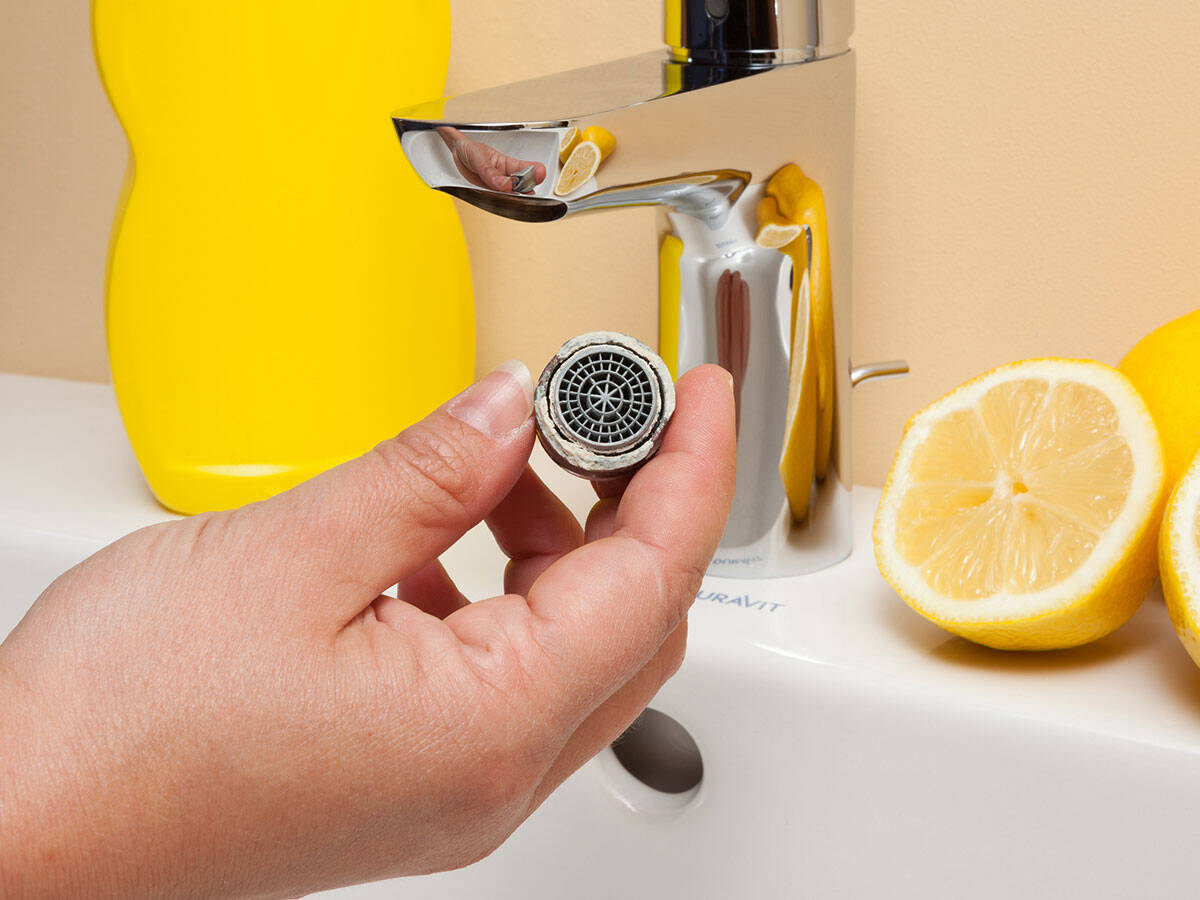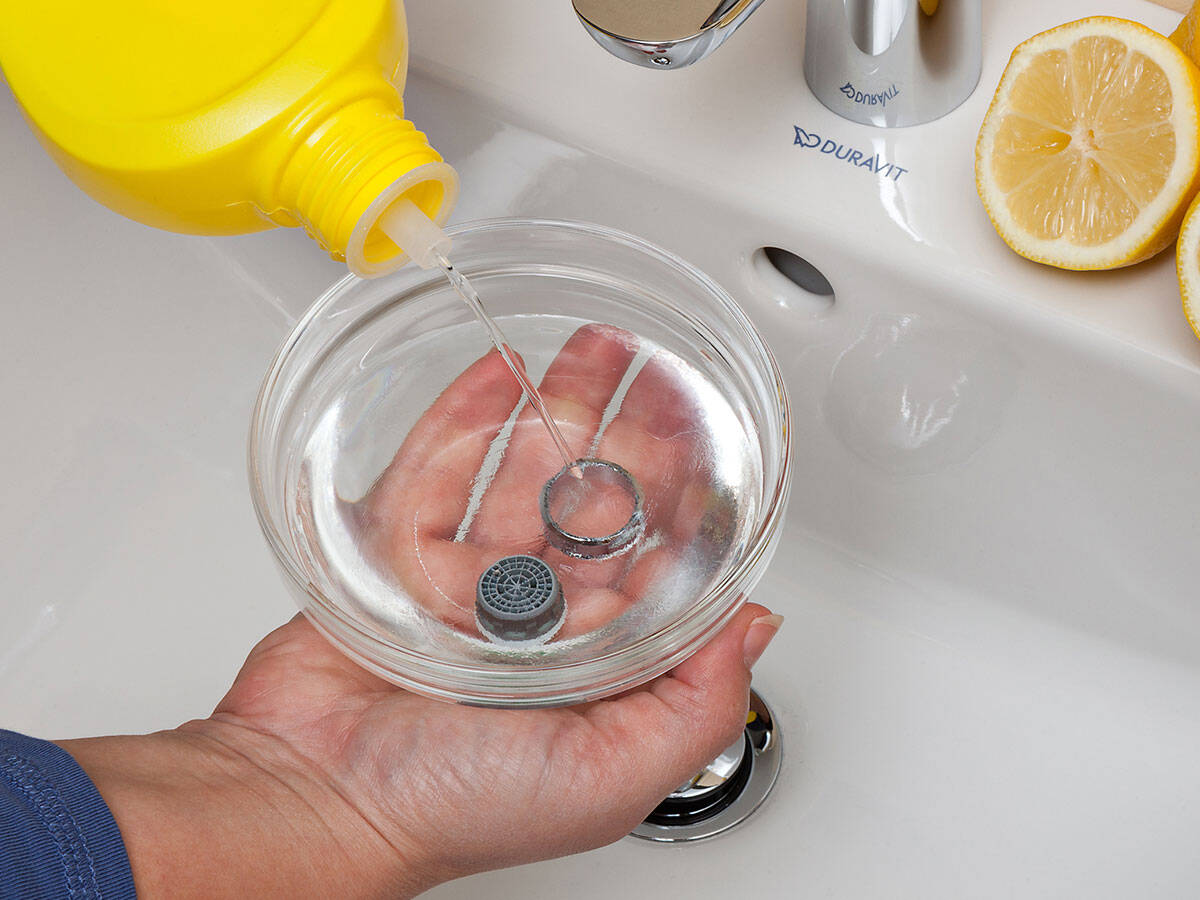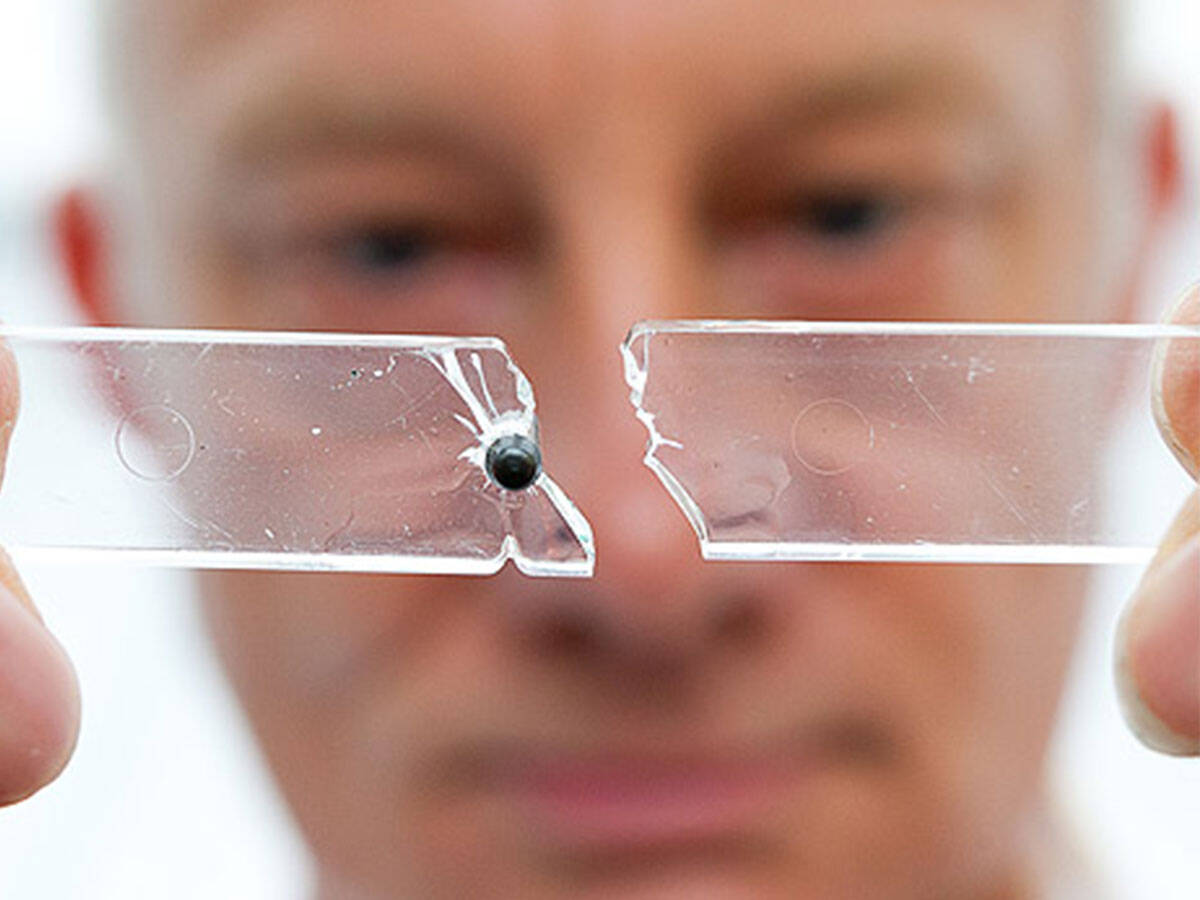 Authorised dealers
Locate showrooms of authorized dealers near you
hansgrohe Loading Dealer Options
An error has occurred. Please refresh the page.
Your search covers: USA and Canada