The new minimalism in the bathroom
Living minimalistically and furnishing a bathroom in a scaled-back style
Minimalist design offers a break from everyday life. The clear lines of modern architecture are particularly effective in showcasing furnishings that have been reduced to their essence. Minimalist living extends to the bathroom and creates an individual space in which to unwind. Simple coloring and contouring, combined with innovative functionality, ensures comfortable water enjoyment.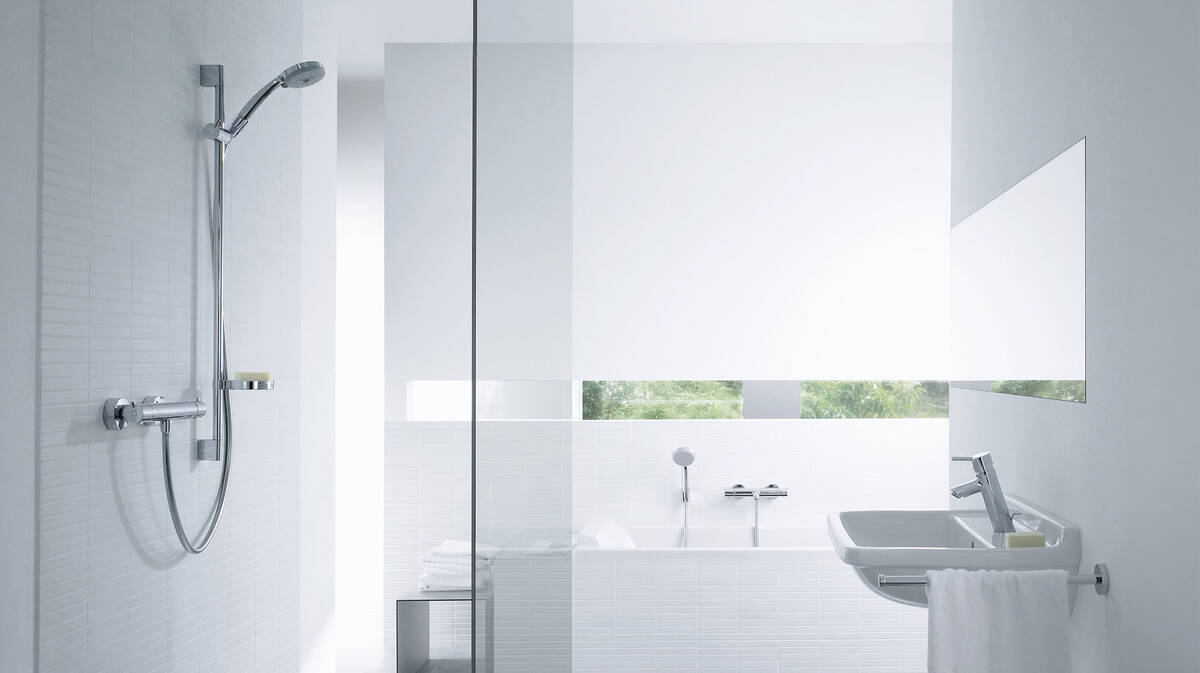 +1
Everything on the watch list
Product noted
Product saved for 30 daysSee Wish List
The product could not be saved. Please try again.
Designing a functional bathroom
Living minimalistically: Straight-lined bathroom design in modern architecture
Do you value minimalist design and find relaxation in scaled-back, fully functional surroundings? With clear spatial geometry and a generous approach to lighting, modern architecture offers ideal conditions for minimalist living. Incorporate the straight-lined efficiency of the architectural style, and, in the living area and bathroom alike, design a bright interior focusing on the essentials. Grouped to create an individual well-being area, the sink, bathtub and shower invite the user to engage in refreshing water enjoyment. The color design is limited to a clear tone-in-tone concept in white. The renunciation of colorful accents and ornamental accessories brings peace to the room. Scaled-back aesthetics provide a light and airy atmosphere.
Minimalist bathroom with innovative technology
With their precise and at the same time natural design, the hansgrohe faucets of the Talis range create lively accents in this bathroom style. The gleaming chrome finishes elegantly emerge against simple, white ceramics. In the centrally placed shower area, the Croma 100 shower system ensures variable shower enjoyment with three spray modes. Innovative hansgrohe technology is responsible for long-lasting functionality and comfort.
Authorised dealers
Locate showrooms of authorized dealers near you
hansgrohe Loading Dealer Options
An error has occurred. Please refresh the page.
Your search covers: USA and Canada