Showering with an outdoor feeling
Avantgarde bathroom with defining stylistic features and a reference to nature
Nature in the bathroom erases the boundaries between indoors and outdoors. Fixtures of different shapes can be creatively combined, with asymmetrical forms indoors harmonizing with the landscape outdoors. The interplay of wood, stone and glass expresses a bold stylistic determination. Even faucets in an exclusive bronze look are individual features of avantgarde bathroom design.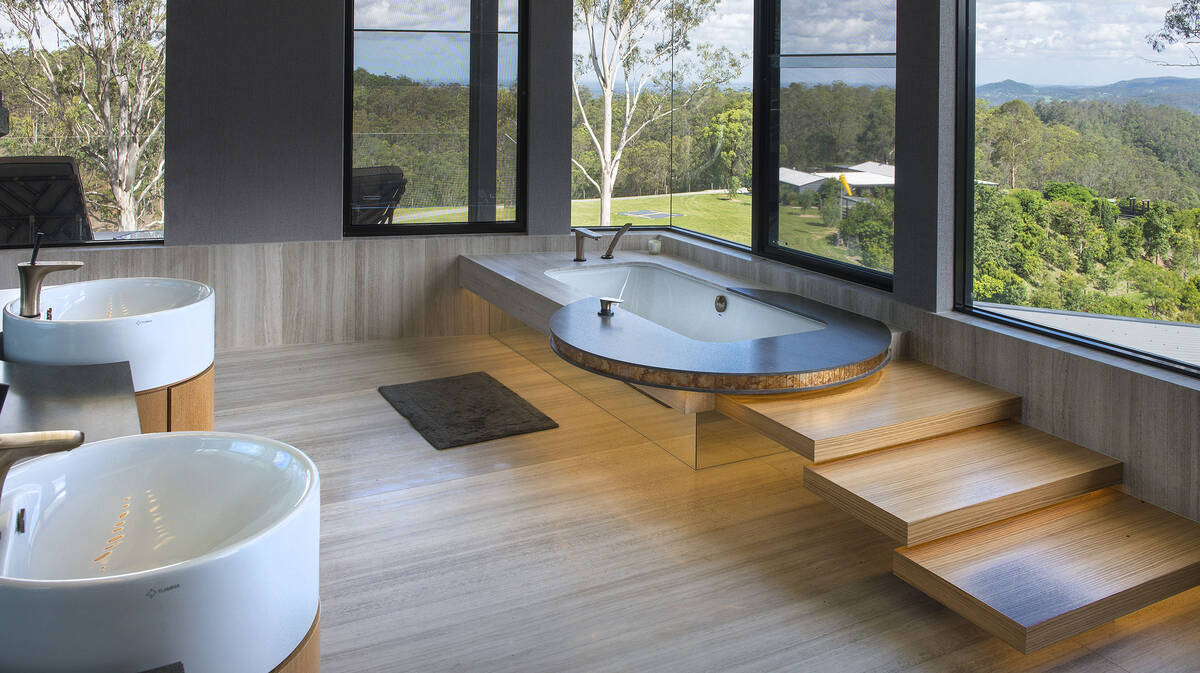 +1
Everything on the watch list
Product noted
Product saved for 30 daysSee Wish List
The product could not be saved. Please try again.
A creative & natural bathroom
The avantgarde style in the bathroom: With exclusive materials and technologies
Would you like to combine a bathroom's defining stylistic features with nature? Then rely on spacious window areas to bring the lush green of the landscape into the home and enjoy the tremendous experience of open space. An ambiance like this inspires creative play with asymmetric shapes and special finishes. Wood, glass and stone create interacting bodies with different geometries. This exclusive bathroom inspiration from the "Campbells Pocket Residence" in Australia show how courageous combinations of materials shape a forward-looking design. Here, a stone axis connects two sinks held in a round, wooden enclosure. The bathtub rests on a pedestal, a round platform in bronze surrounding its head end. Broad wooden steps serve as an entry. And the glazed front that actually occupies two sides brings nature into the room.
Natural bathroom furnishings and innovative faucets with a special finish 
Individually manufactured faucets in the PuraVida range by hansgrohe complete the design in this avantgarde bathroom. A special brushed bronze finish refines the flowing lines of the organically shaped sink and bath tub faucets. Inside, innovative technology ensures comfortable water enjoyment and an ecologically sound use of resources.
HGHBWMediaGalleryImageElementComponentModel (8802030945340@4)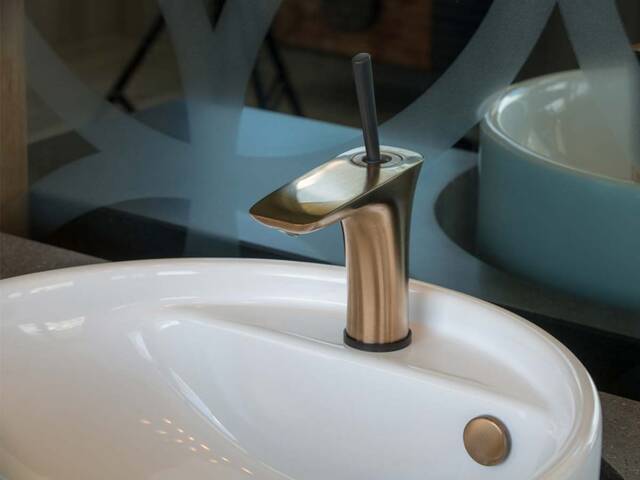 HGHBWMediaGalleryImageElementComponentModel (8802030879804@4)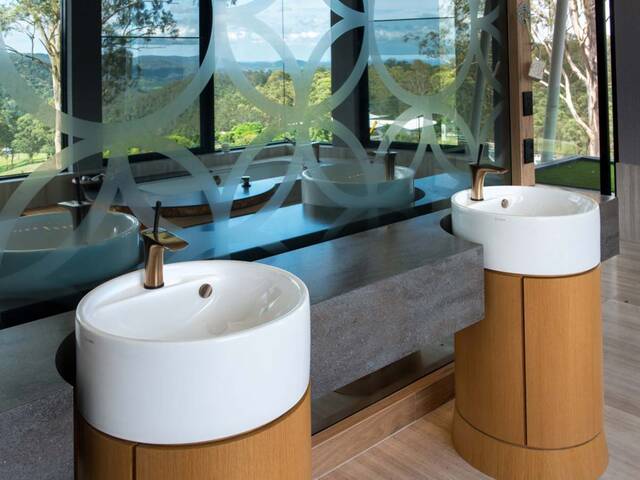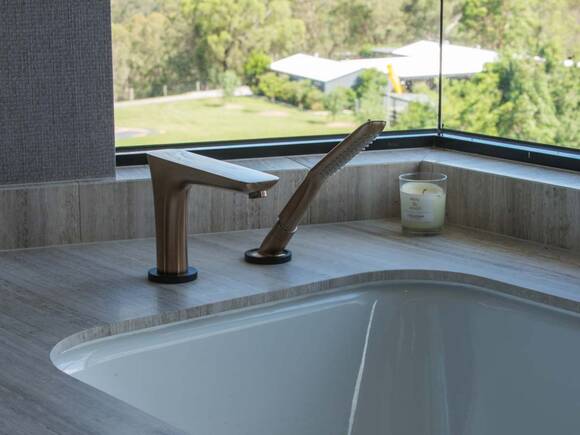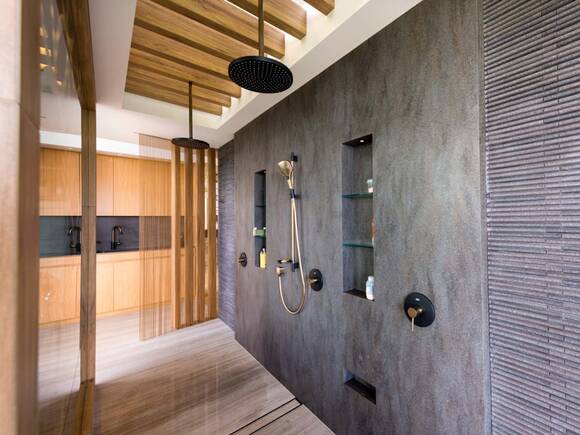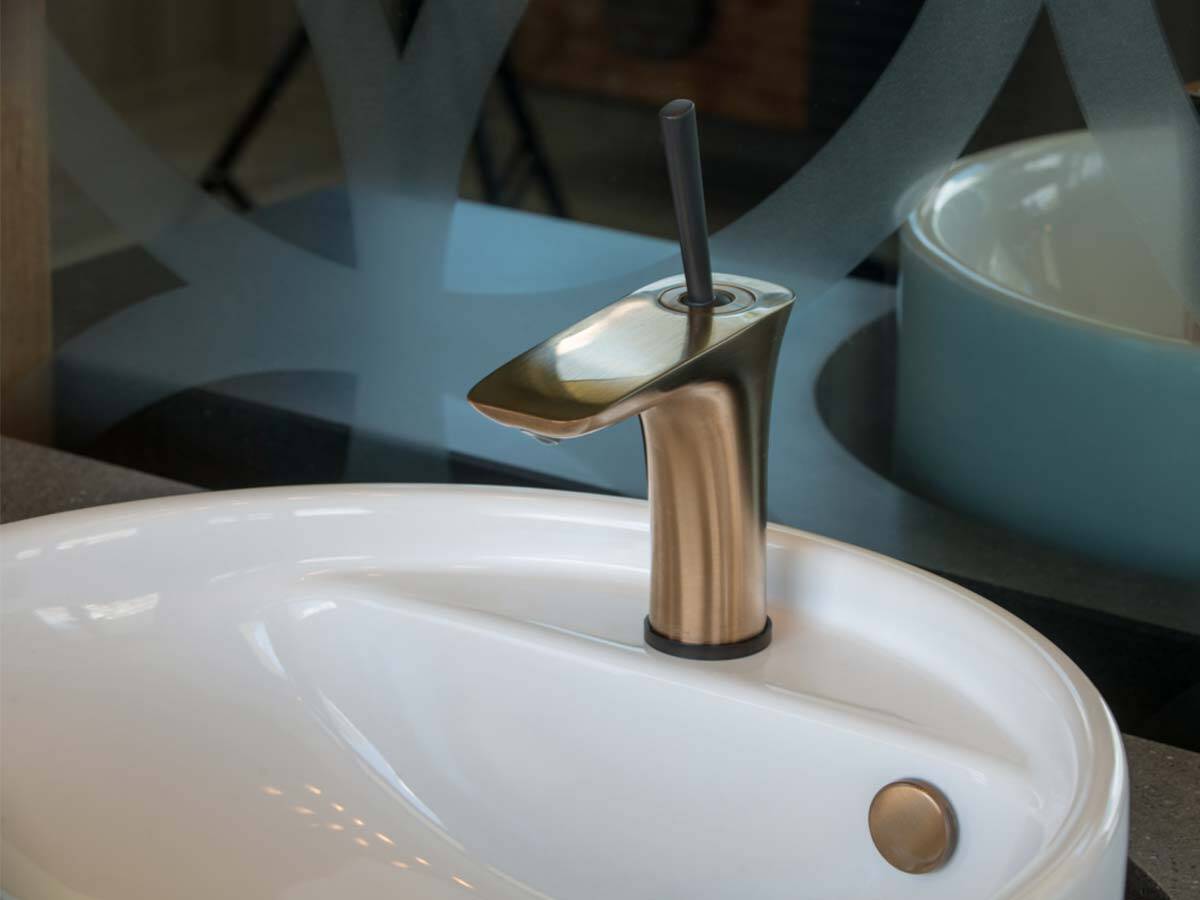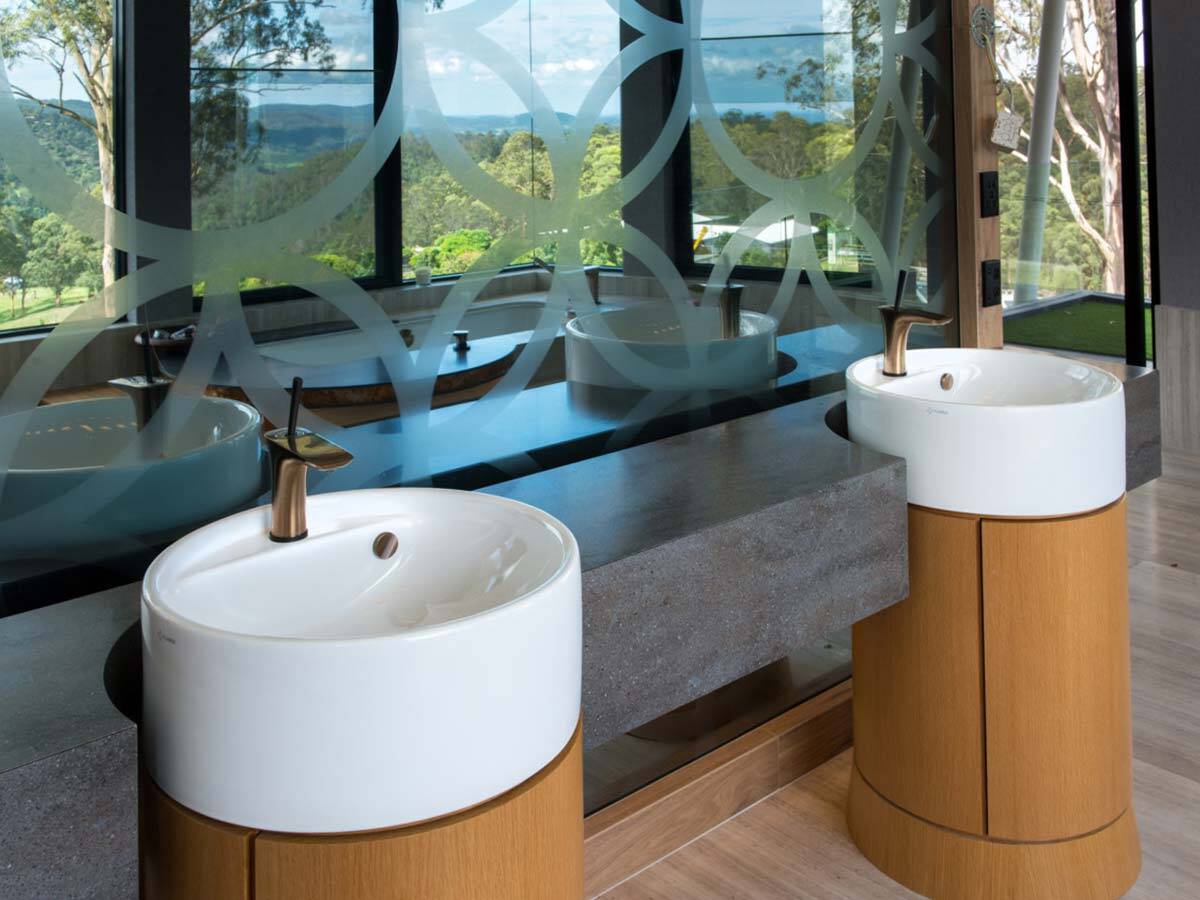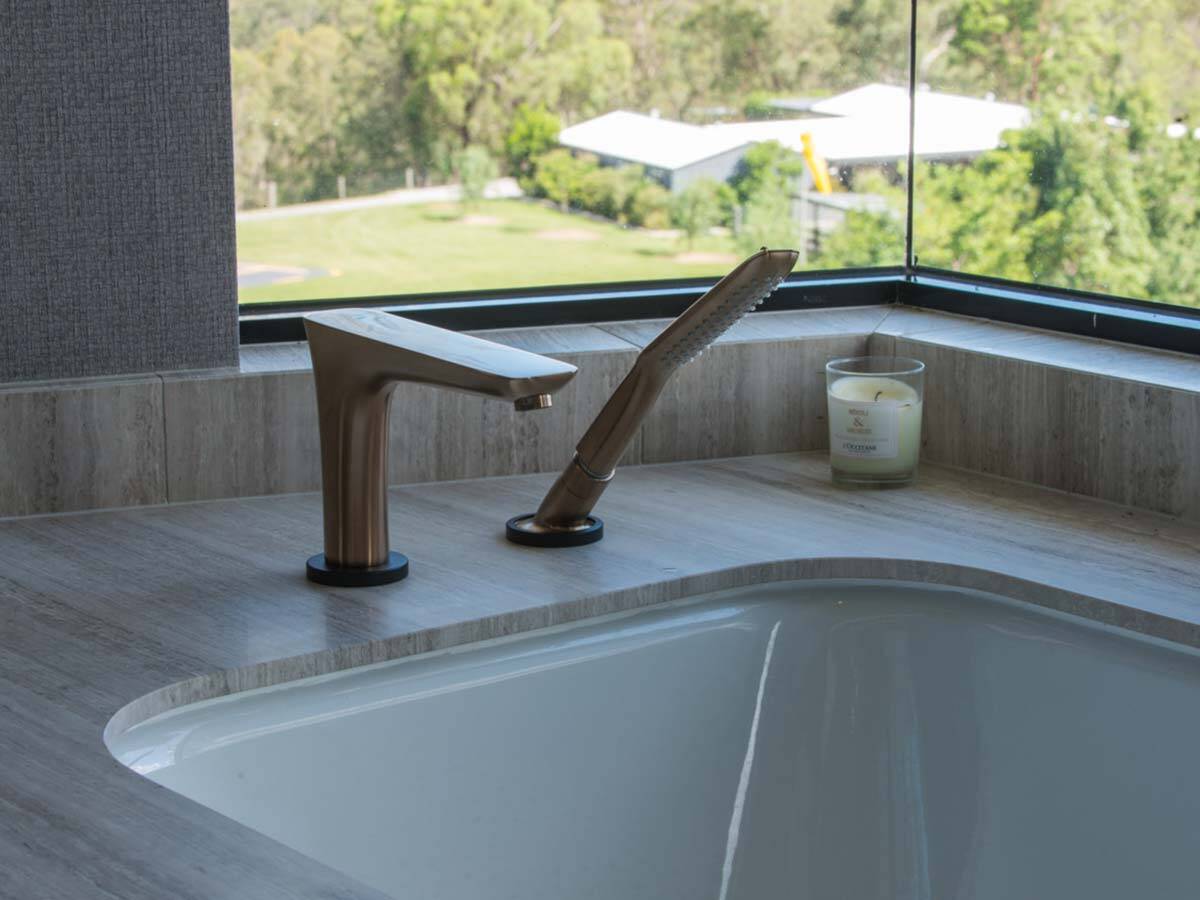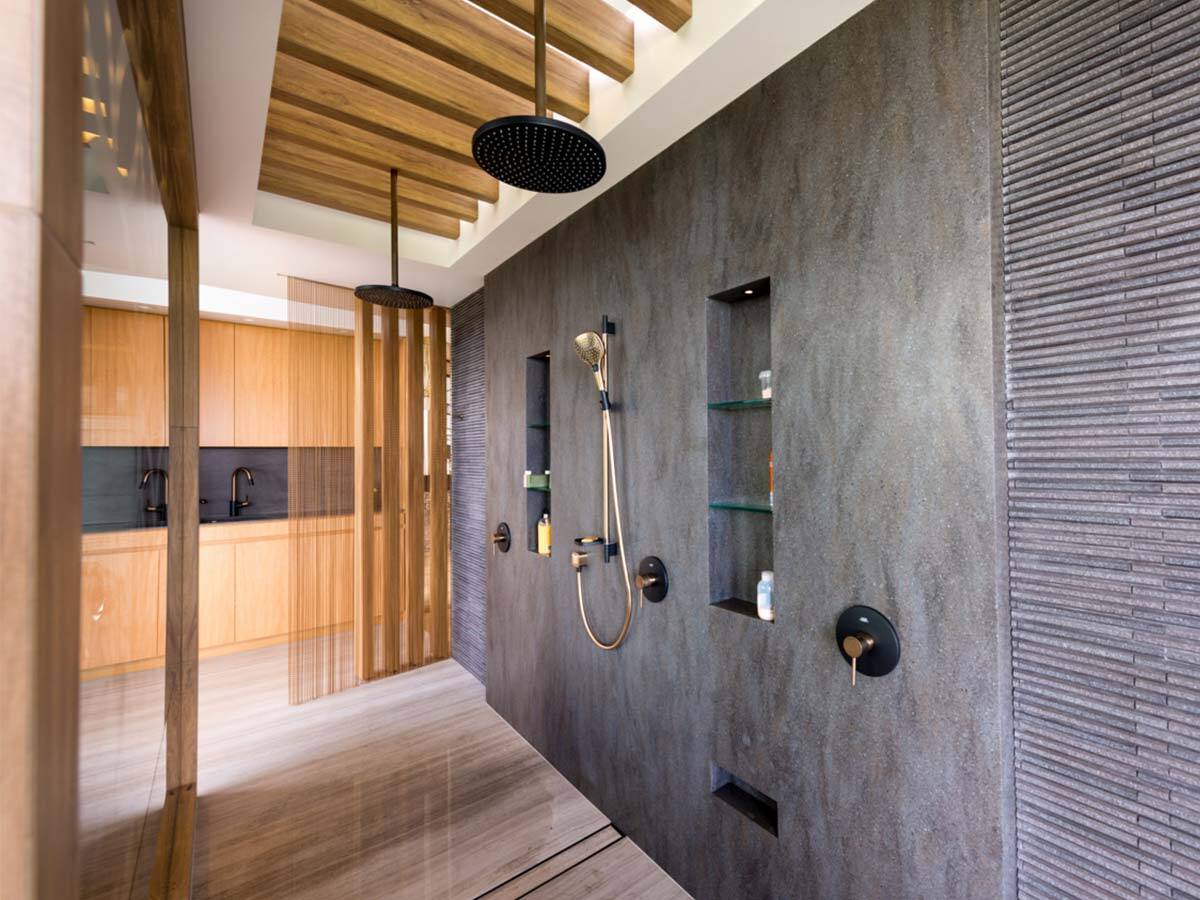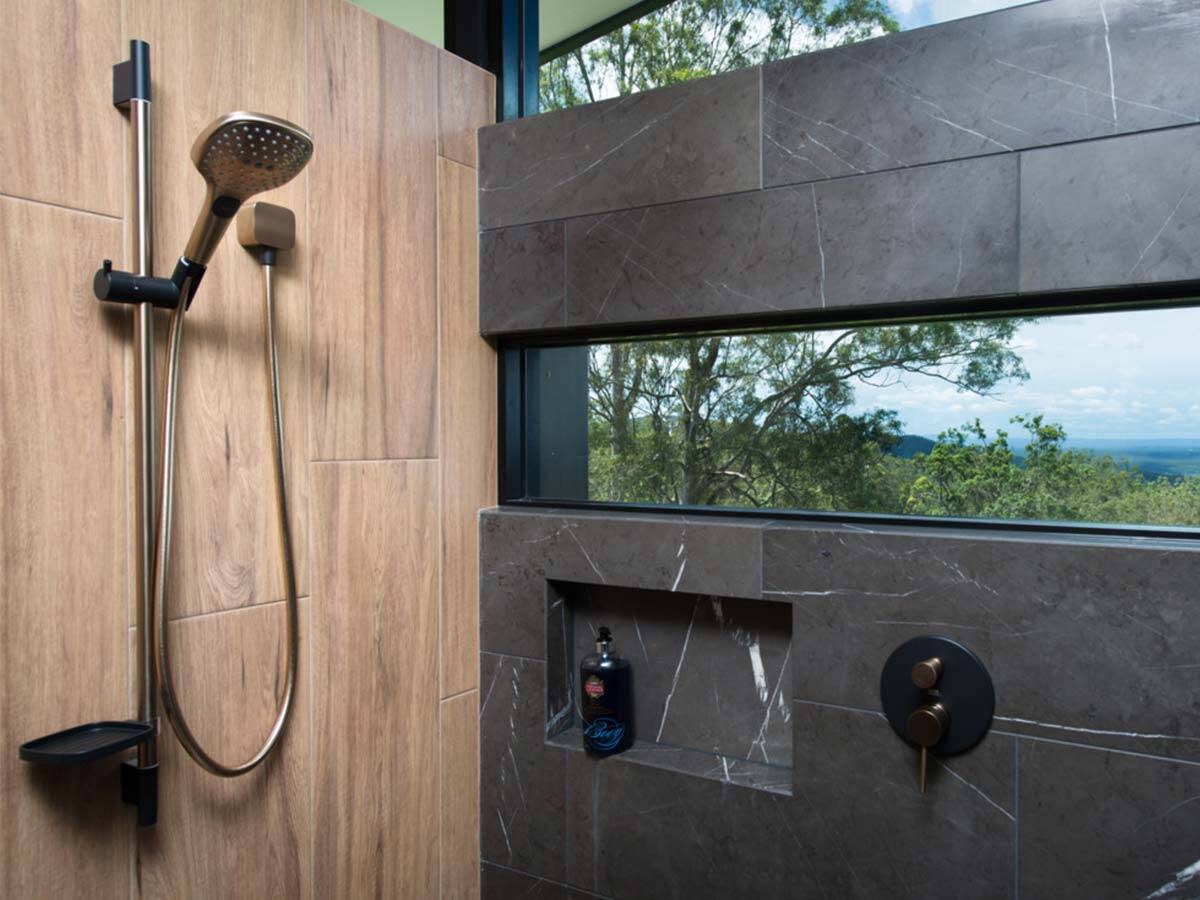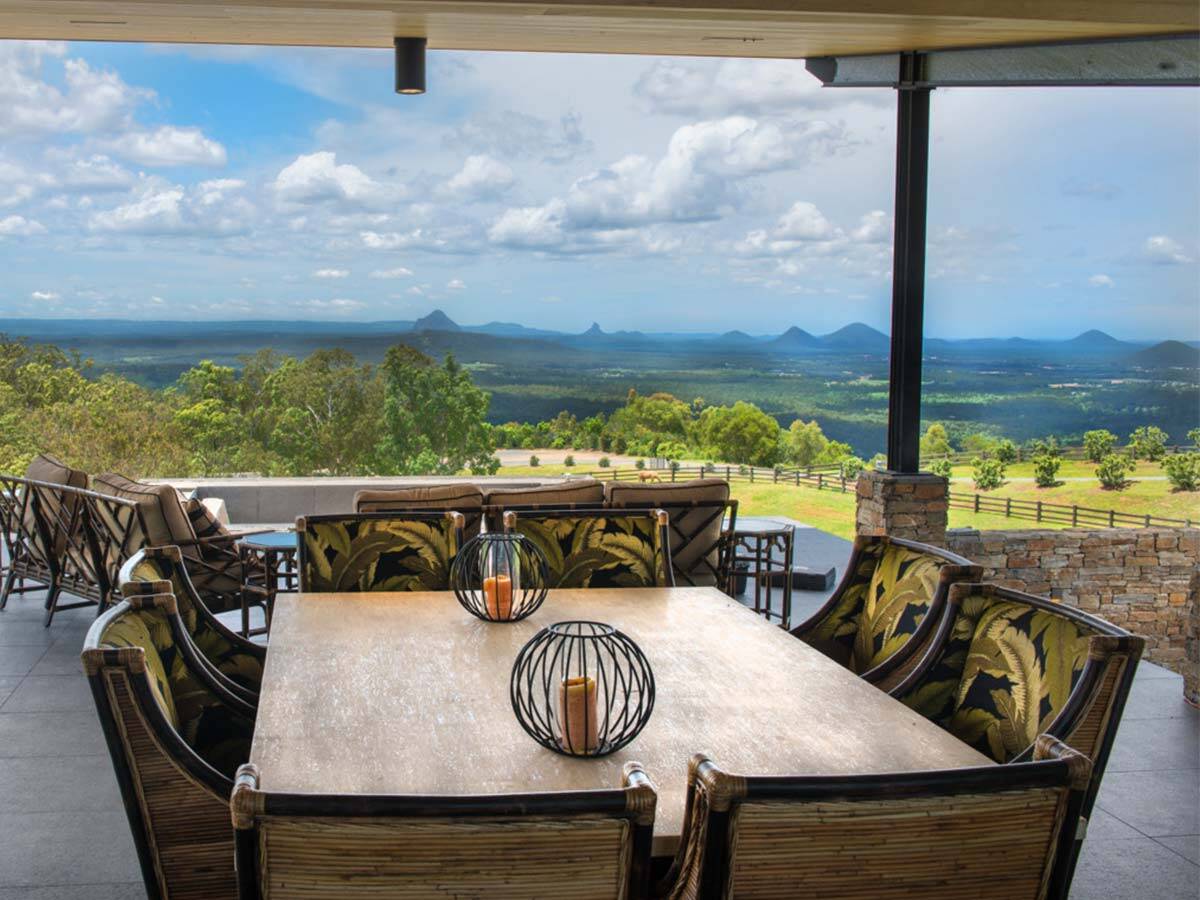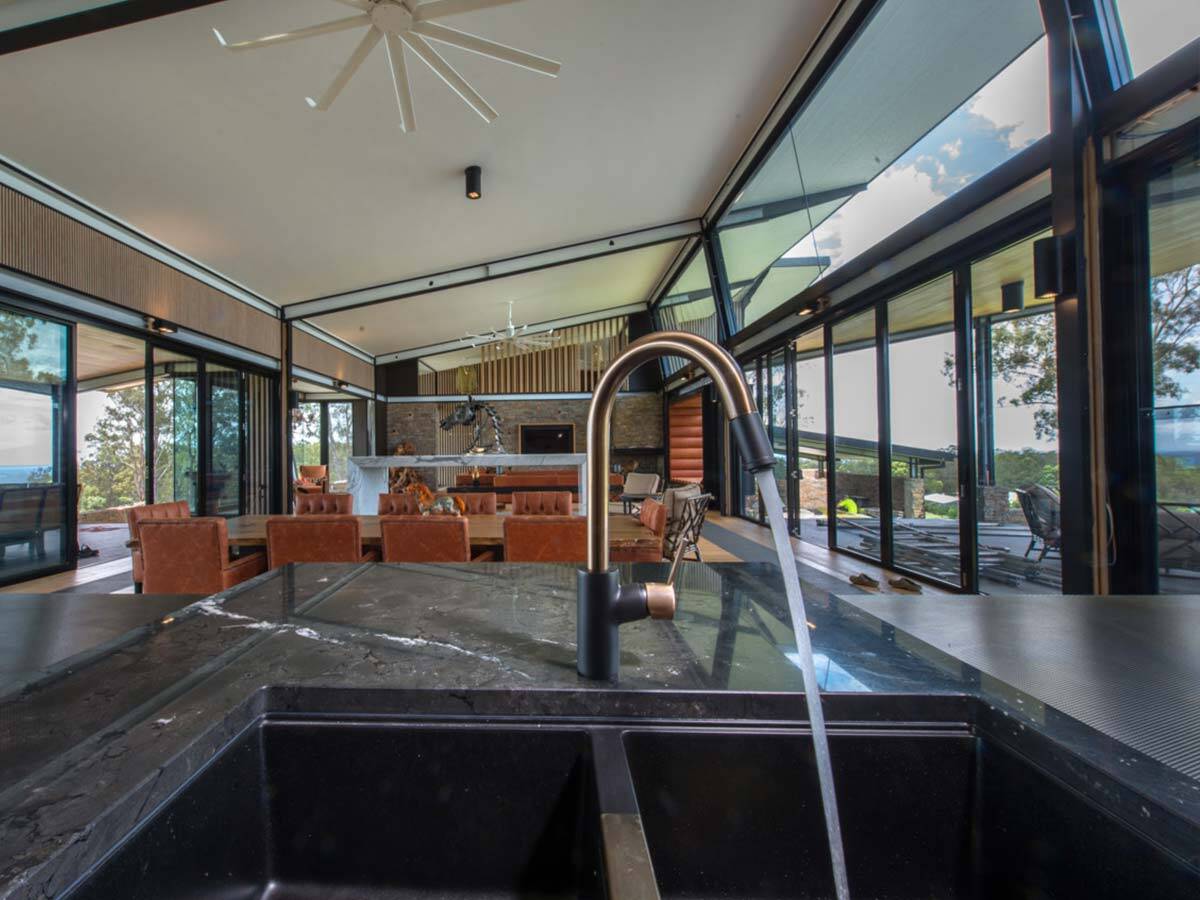 Authorised dealers
Locate showrooms of authorized dealers near you
hansgrohe Loading Dealer Options
An error has occurred. Please refresh the page.
Your search covers: USA and Canada