For the young and the young at heart
Fresh design and contemporary comfort
Young adults want high-quality fixtures and technological efficiency in the bathroom, but without a major financial effort. Architecture to youthful expectations is based on clear lines and an individual color concept. The result is fresh bathroom design in an unpretentious setting, with an impact that is both objective and vibrant at the same time.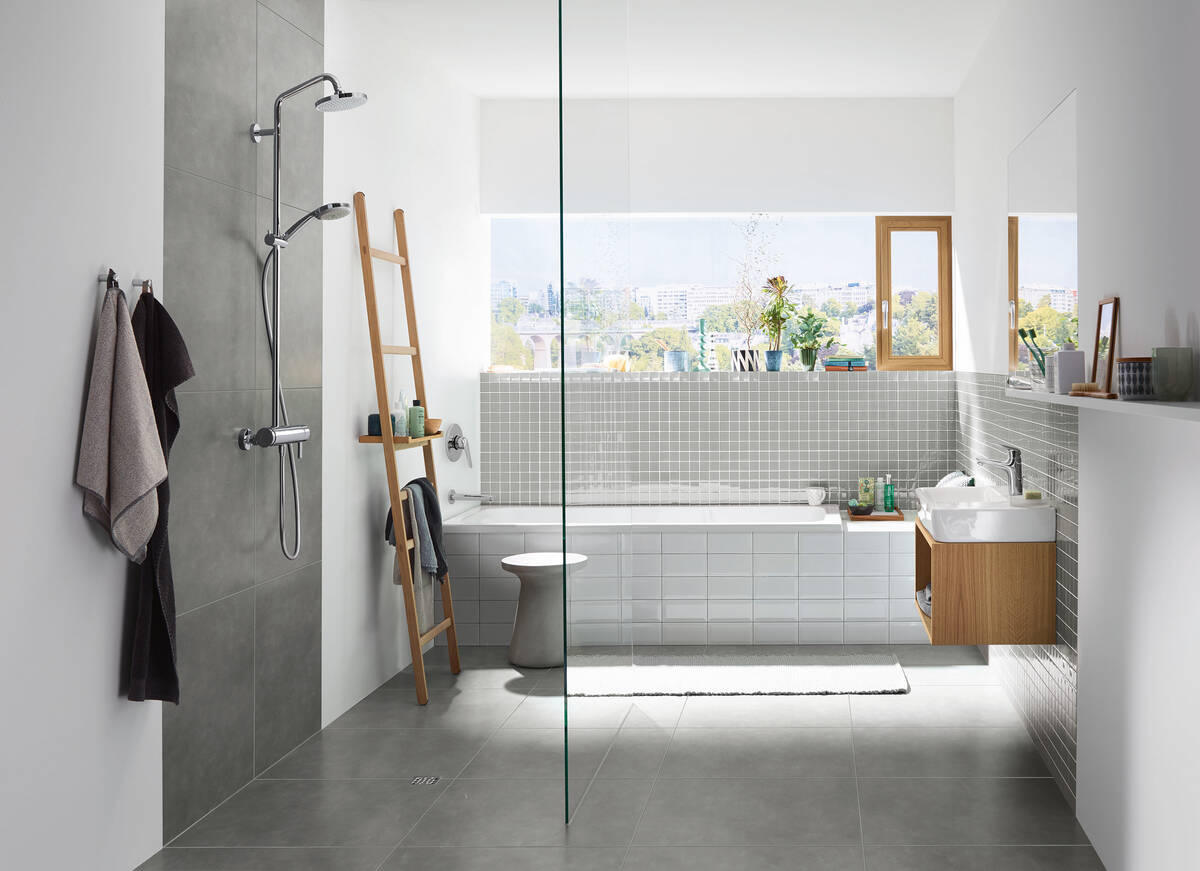 +1
Everything on the watch list
Product noted
Product saved for 30 daysSee Wish List
The product could not be saved. Please try again.
Fresh design for young adults
The first bathroom of one's own, with straight-lined functionality in a creative setting
Are you setting up the first bathroom of your own and in search of water enjoyment with fresh design? With smart bathroom ideas, you can create a functional yet vibrant interior, even in small spaces. Bright daylight extends the space, and a shower installed at floor level ensures freedom of movement. The courageous combination of flat natural stone, classic white tiles and a mosaic in gray shows esprit and brings life to the surroundings. Decoratively placed accessories in wood provide the framework for a creative mix of materials and textures. On white bathroom ceramics, perfectly contoured faucets in chrome ensure ergonomic use of water.
Fresh bathroom design with elegant and technologically innovative faucets
The clear lines and a slender body of the faucet underscore the vibrant bathroom design. Behind their modern design, these faucets are home to innovative technologies for efficient and comfortable water enjoyment.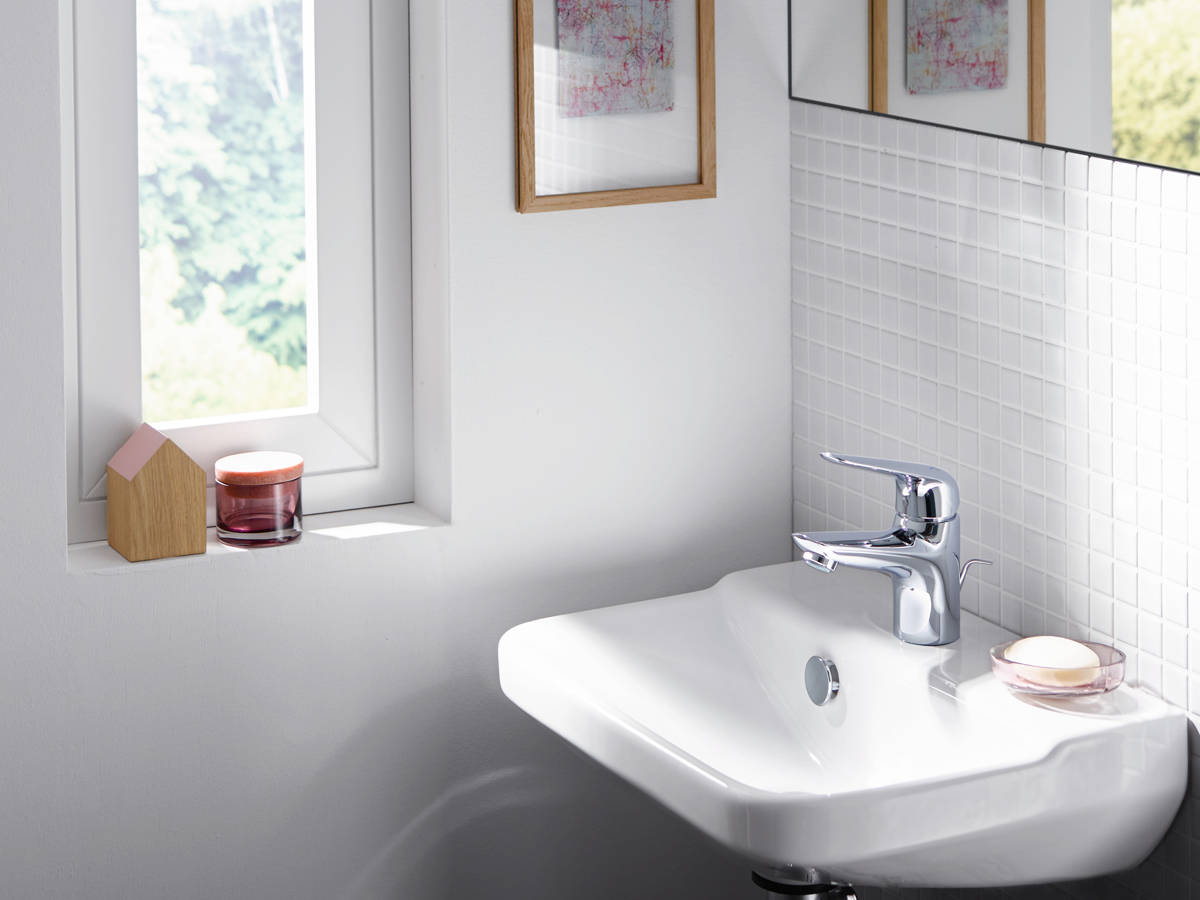 Authorised dealers
Locate showrooms of authorized dealers near you
hansgrohe Loading Dealer Options
An error has occurred. Please refresh the page.
Your search covers: USA and Canada