Raindance Select E
Showerpipe 300 with Select Shower Controls, 2.0 GPM
Select Variant (2)

Raindance E
Showerpipe 360 1-Jet, 2.5 GPM
Select Variant (2)

Croma Select S
Showerpipe 180 2-Jet, 2.0 GPM
Select Variant (2)

Croma
Showerpipe 220 1-Jet, 2.5 GPM
Select Variant (5)

Raindance Select S
Showerpipe 240 2-Jet, 2.5 GPM
Select Variant (2)

Croma Select E
Showerpipe 180 2-Jet, 2.0 GPM
Select Variant (2)

Raindance S
Showerpipe 240 1-Jet, 2.5 GPM
Select Variant (2)

Croma
Showerpipe without Shower Components
Select Variant (2)

Croma
Showerpipe 160 1-Jet with Pressure Balance, 2.0 GPM
Select Variant (2)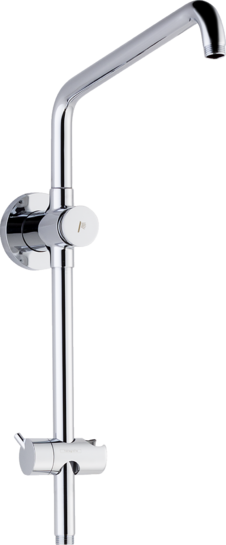 Croma
SAM Set Plus without Shower Components
Select Variant (2)

Croma
SAM Set Plus 160, 2.0 GPM
Select Variant (2)
Here's how to find the shower system that's right for you
Shower systems: All-round pampering packages for the bathroom
Shower panels and showerpipes by hansgrohe offer comfort in a class of its own. Because these shower systems combine a hand and overhead shower and a thermostat in a single product. With showerpipes, you can decide on a single-hole faucet instead of the thermostat. The advantage of a shower system: Not every water source needs to be installed individually. Simply install the shower system to your existing wall connections. In the case of showerpipes with hand shower and thermostat, you can select a single-, double- or triple-jet overhead shower. Or choose a compact shower panel: Everything is already pre-installed here. You have numerous designs and price classes to choose from.
hansgrohe shower systems for every taste and every budget
Whether new installation or retrofitting: With an innovative shower system by hansgrohe, you will upgrade your bathroom enormously. The spectrum of our all-in-one solutions ranges from simple complete showers such as the Crometta model all the way up to the XXL variant of the Rainmaker Select rain shower. All of the systems are easy to install, as they have been designed for exposed installation on existing connections. This means that integration into the wall is not necessary. This makes the dream of a big rain shower fast and easy to realize.
Showerpipes: The easiest way to a large rain shower
For your daily pampering program we have fitted our complete showers with a rich variety of spray modes: Enjoy the invigorating rain shower of the Rain spray mode, or the lush, soft drops of RainAir. With RainFlow, you can conjure up your own waterfall in the shower. A secure thermostat with scalding protection is integrated in all hansgrohe shower panels. It keeps your desired water flow, water pressure and temperature constant. The shower pipes are also optionally available with thermostat or single-hole faucet. For the Raindance E and Rainmaker Select shower pipes, the shower control is also a spacious shelf to keep your shower utensils in convenient reach at all times.
AirPower, EcoRight, QuickClean: The choice is yours 
With technologies such as AirPower and EcoRight, use your water more efficiently and save water and energy at the same time. Your wallet will thank you for it. QuickClean makes limescale vanish immediately. And with the intuitive Select button you will discover on numerous hansgrohe hand showers, overhead showers and thermostats, conveniently click your way through to the spray mode you want. Find out more about the
hansgrohe technologies
. This way, you can decide which additional features are important to you, and all the things your shower system needs to be able to do.
HGHBWMediaGalleryImageElementComponentModel (8801997259836@3)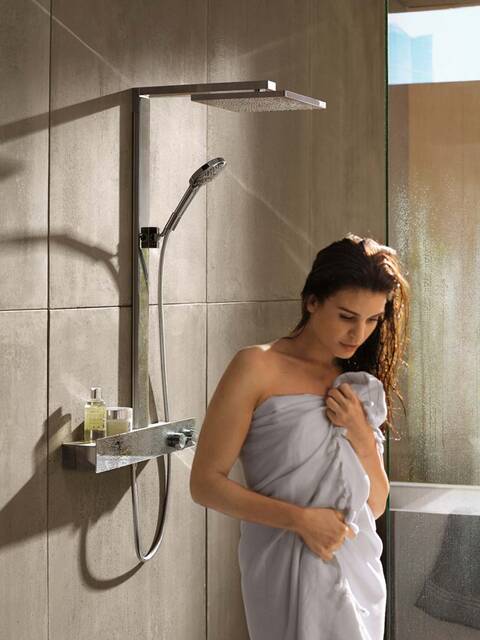 HGHBWMediaGalleryImageElementComponentModel (8801996801084@4)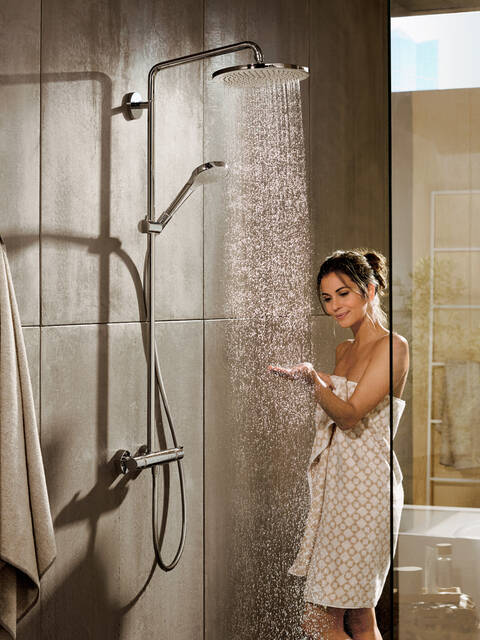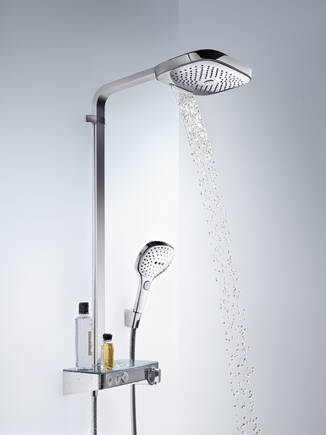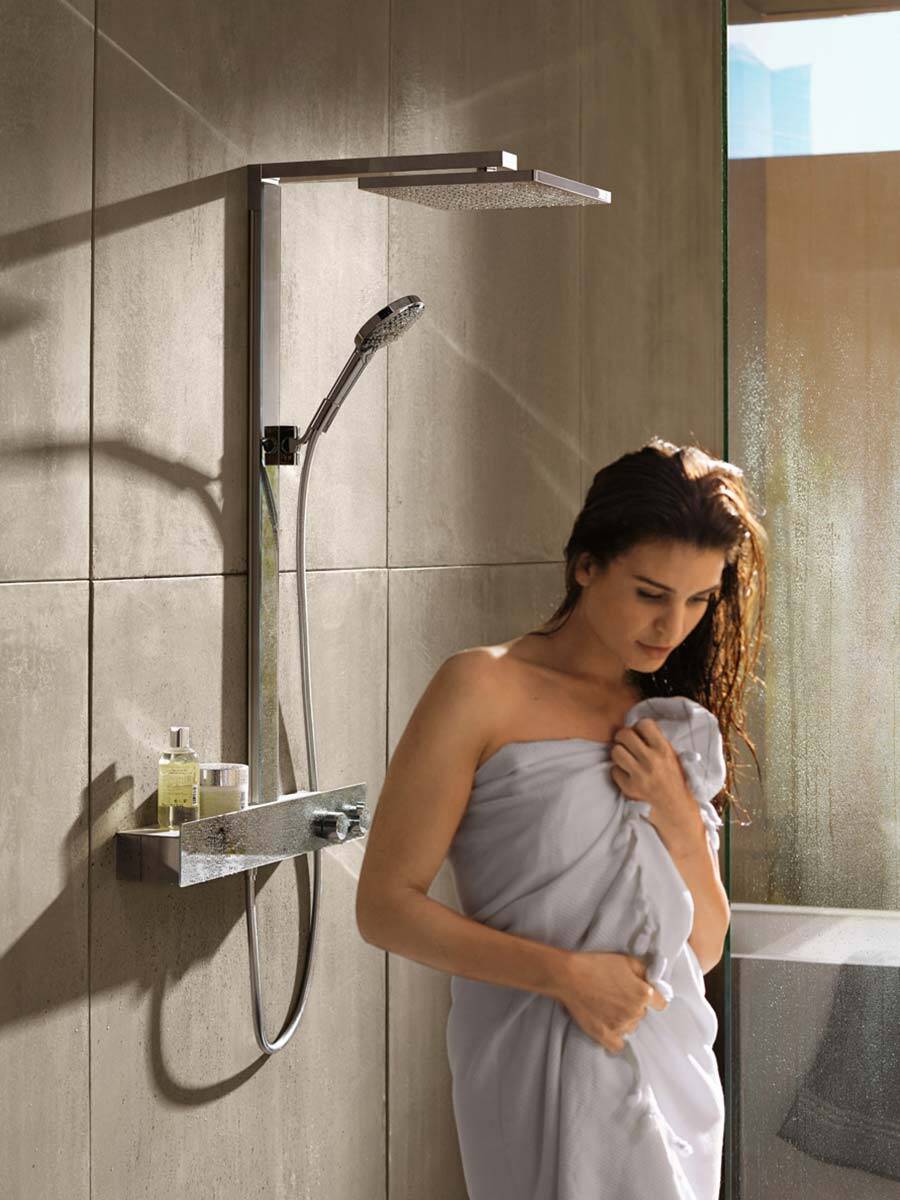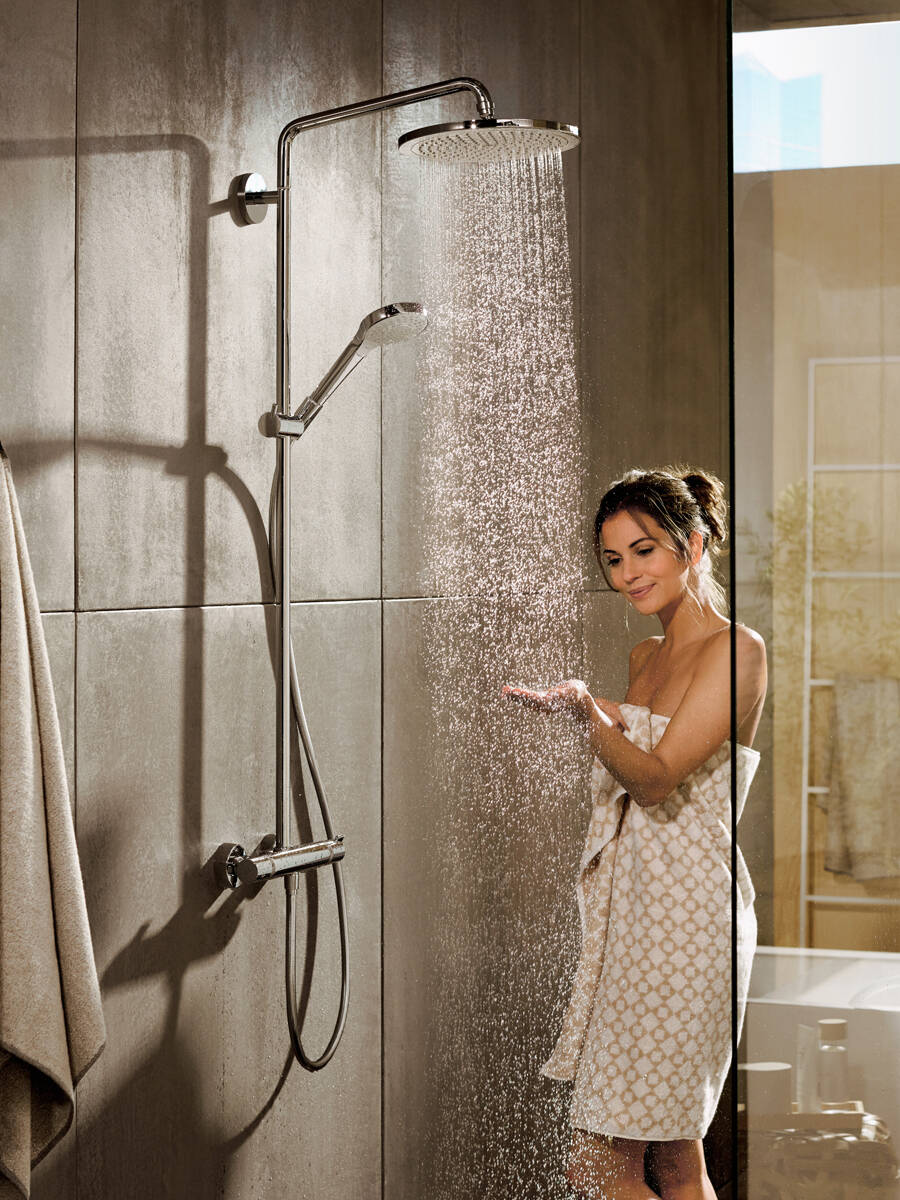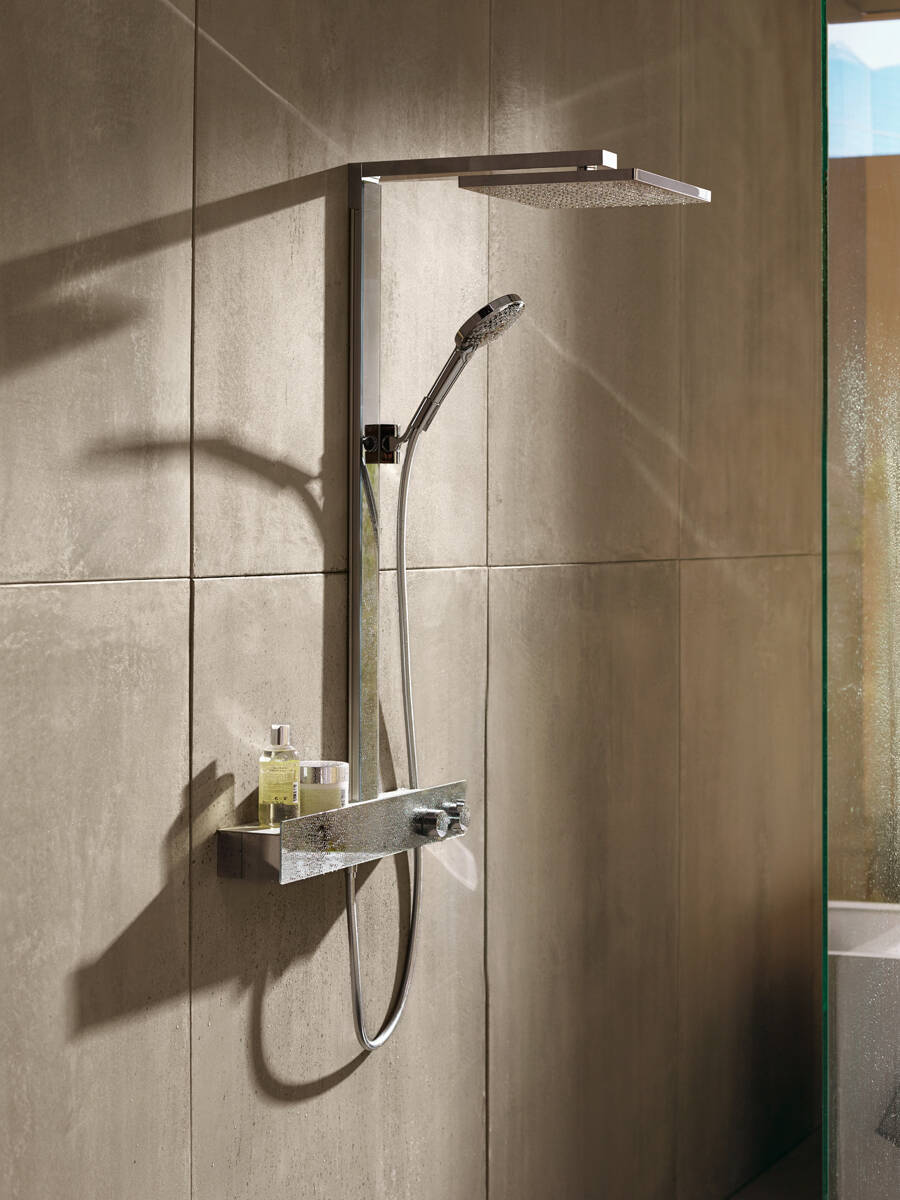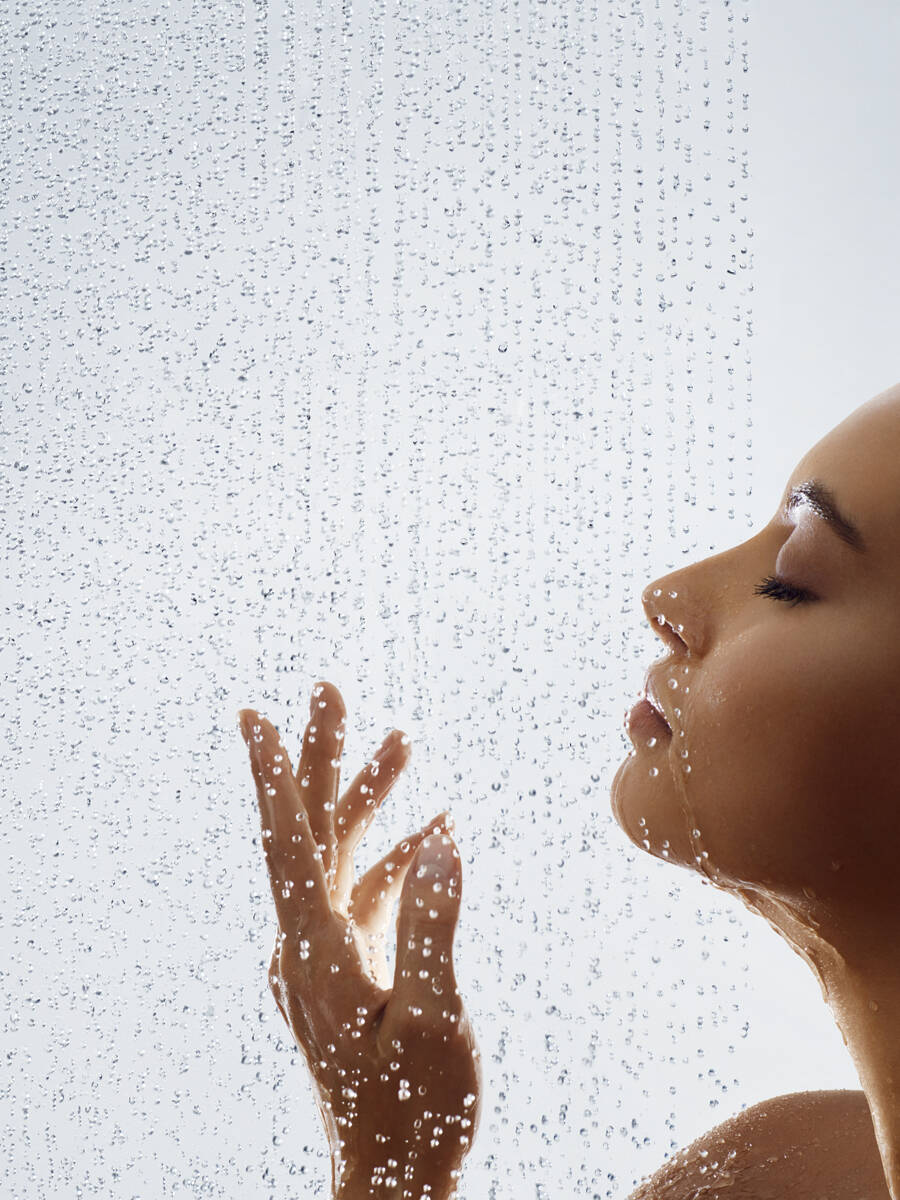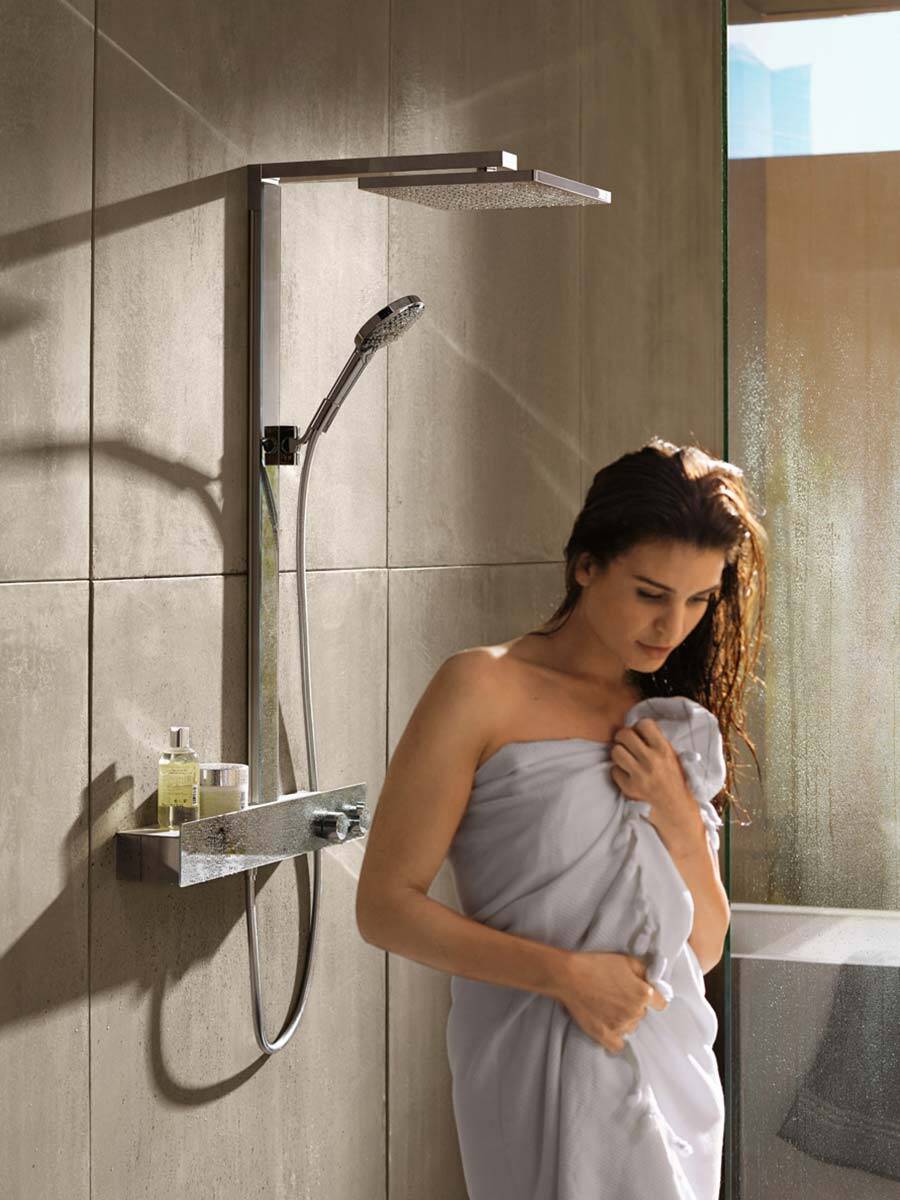 Authorised dealers
Locate showrooms of authorized dealers near you
hansgrohe Loading Dealer Options
An error has occurred. Please refresh the page.
Your search covers: USA and Canada