Great selection, even greater water fun
hansgrohe Croma: More comfort for all
Are you looking for a beautifully contoured shower head with advanced spray-mode switching at the touch of a button? A large, overhead shower with different spray modes? Or a shower system you can use to retrofit your bathroom? Then you'll find what you're looking for in the Croma shower family. Choose from a versatile range of attractive designs and look forward to lots of water fun.
Croma hand showers: From proven classic to Select model
The Croma hand shower family with 100 mm spray disc is a classic that scores points with lots of extras. Here you can enjoy the invigorating rain shower in lots of variations, from Massage to TurboRain spray. Innovation doesn't stand still for a second. The latest Croma generation offers even more shower enjoyment (110 mm spray disc) and Select technology. The latter means: You choose your own desired spray intuitively at the touch of a button. In its new white/chrome look – with open curves or a gently angular silhouette – the new Croma creates modern accents. However you decide: There is the hand shower as water-saving EcoRight variant with just 2 gallons per minute and with practical QuickClean technology.
Croma shower heads: Showering enjoyment in all sizes
Whether 100-mm spray disc or a generous 280 mm: Croma shower heads offer enjoyment in many formats. The Croma 280 Air 1jet shower head, for instance, with its generously sized spray disc made of metal, wraps your body in a gentle rain shower. Simply remove the shower to clean it. With Croma Select overhead showers, you decide at the touch of a button whether you want to enjoy a wide-area rain shower or powerful IntenseRain. The design is versatile: evenly round or Softcube, entirely in chrome or in white/chrome. The showers can be mounted on the wall or the ceiling and are available in the economical EcoRight version.
Shower-system retrofitting made easy: hansgrohe Croma shower pipes
Croma shower pipes are complete systems consisting of overhead shower, hand shower and thermostat or single-hole faucet. Choose the round design or the striking square form to match your bathroom style. Shower systems are ideal for bathroom renovations, as they are simply attached to existing connections. The Croma Select 180 2jet shower pipe shows you all the things you can accomplish at an economical price: a secure Ecostat Comfort thermostat with ergonomic handle, plus five spray modes (2 x shower head, 3 x hand shower) and spray-mode switching at the touch of a Select button, plus swiveling shower head for optimum position.
HGHBWMediaGalleryImageElementComponentModel (8802008400956@6)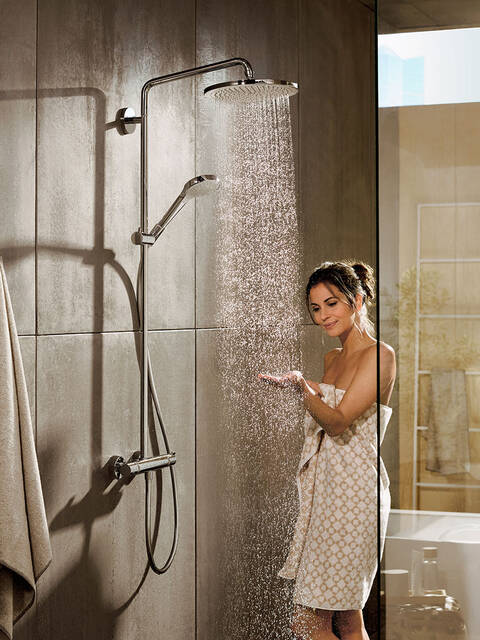 HGHBWMediaGalleryImageElementComponentModel (8802008335420@7)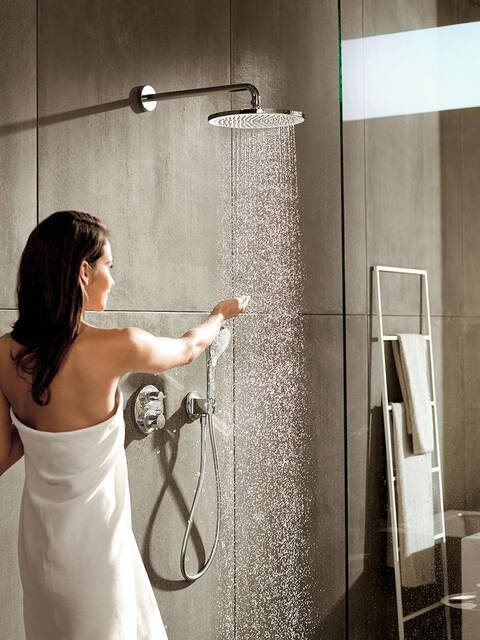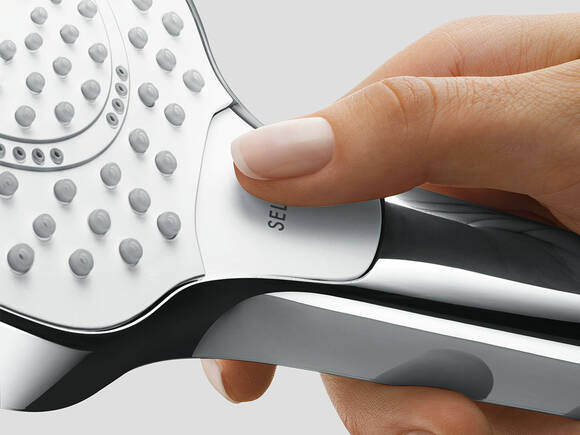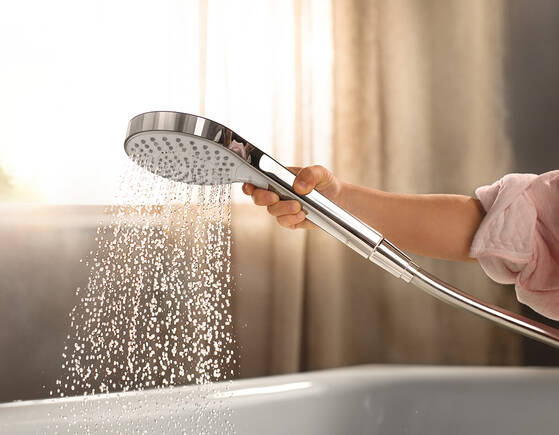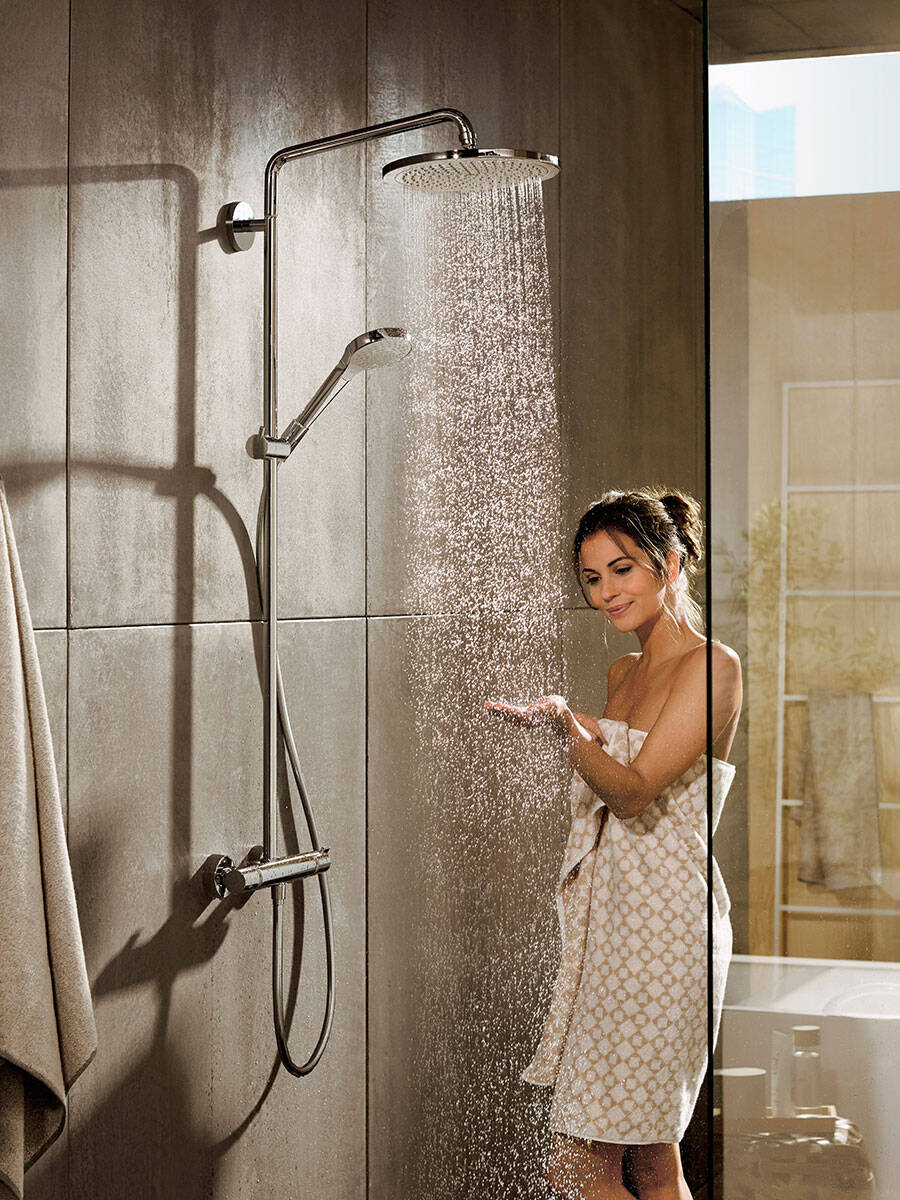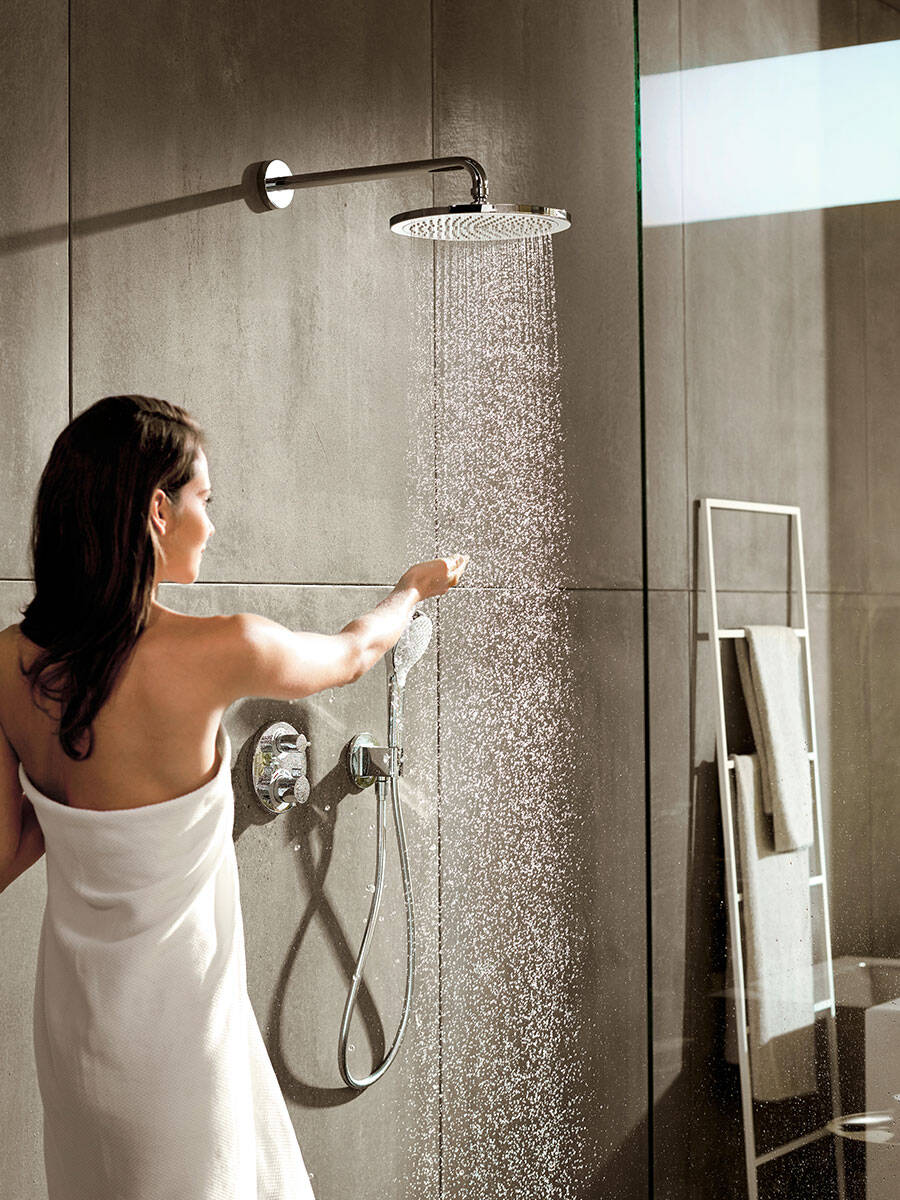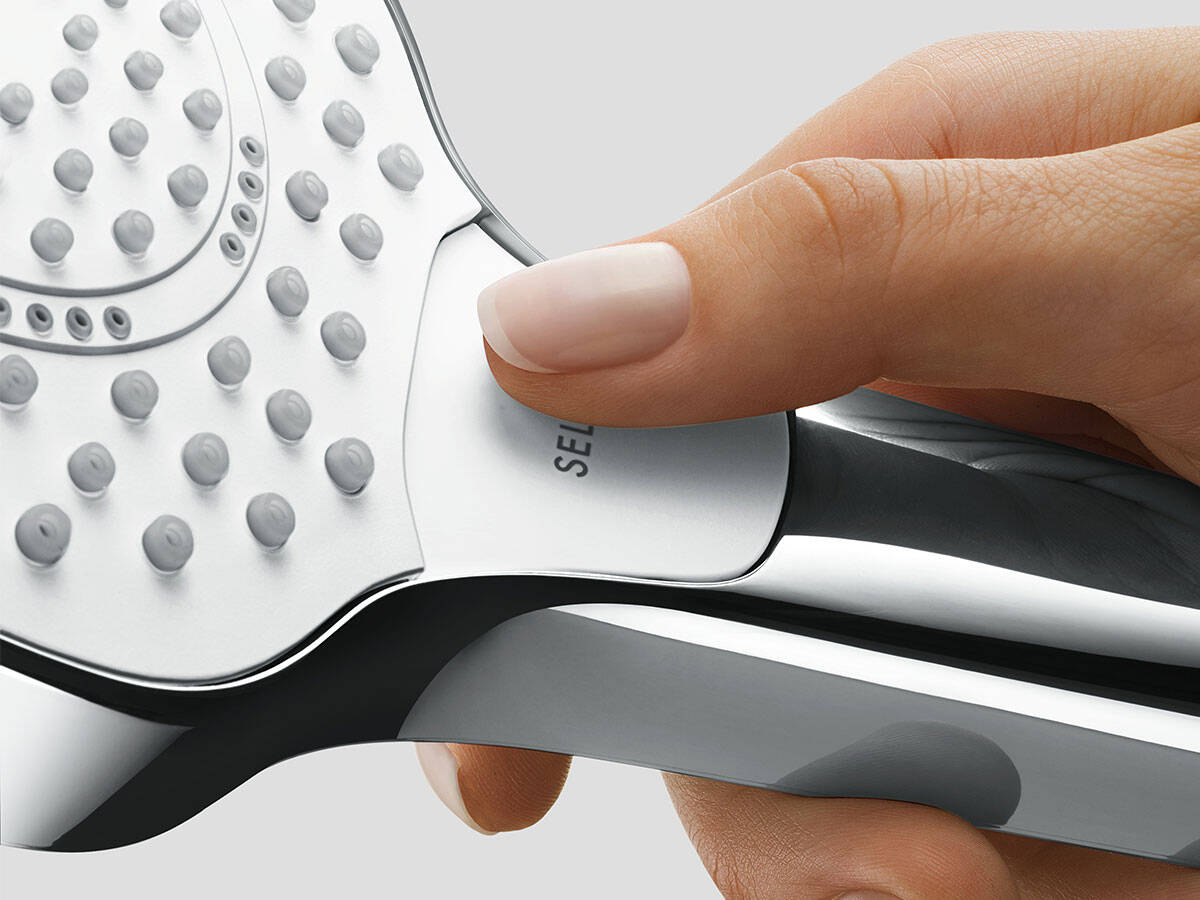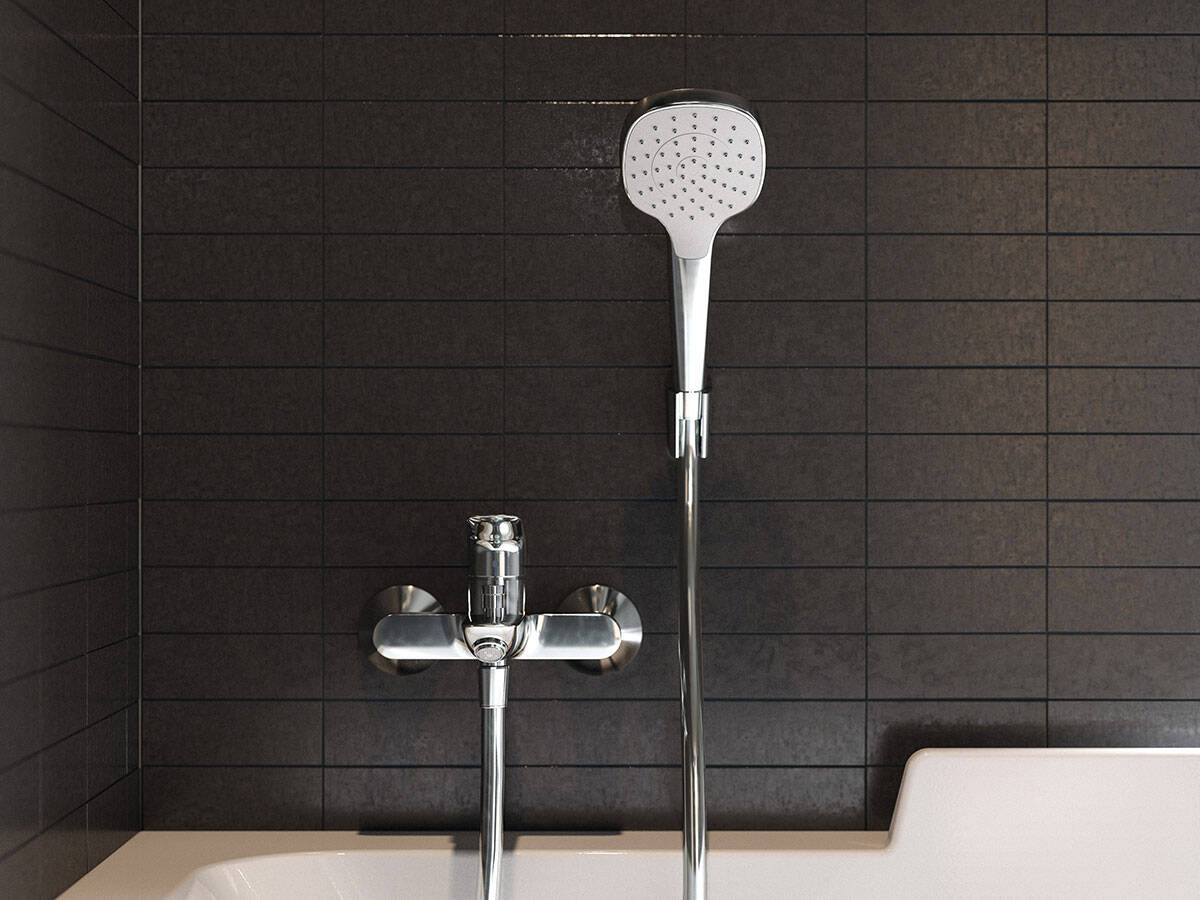 hansgrohe Loading Dealer Options
An error has occurred. Please refresh the page.
Your search covers: USA and Canada
Where to Buy: Online Resellers
Certified Online Resellers
You can purchase hansgrohe products through the following Certified Online Resellers:
Authorized Online Resellers
You can purchase hansgrohe products through the following Authorized Online Resellers: